21 Times Ivanka Trump's Tweets Were Almost As Tone-Deaf As Her Dad's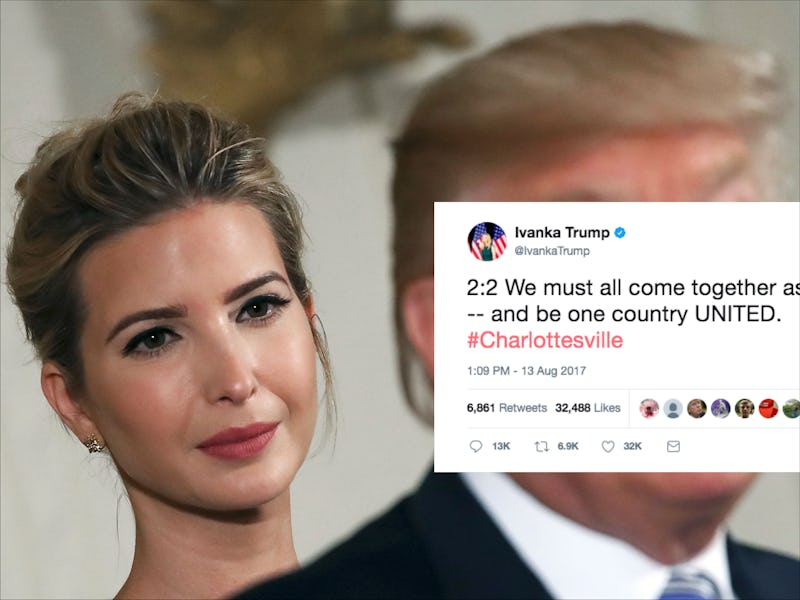 If timing truly is everything, Ivanka Trump could stand to learn a thing or two before she fires off her next tweet. Time and time again, Donald Trump's daughter-turned-adviser shoots out seemingly innocuous messages at exactly the wrong time. She isn't nearly as bombastic as her father, of course, but there have still been an astonishing amount of times in which Ivanka's tweets were almost as tone-deaf as Trump's.
Whether it's a vacation photo days after her father proposed cutting financial support for poor Americans or praising her father's decision to bomb a country whose refugees he does not want to accept, she doesn't have a great track record.
This is all complicated by the fact that Ivanka has repeatedly gone on the record saying that she isn't political or doesn't consider herself a surrogate for her father, while then proceeding to take an office in the West Wing. It is dubious at best, and flagrantly hypocritical at worst, to attempt to occupy the most political building in the United States while claiming to leave politics to other people. But Ivanka is as Ivanka does, and Ivanka does a lot - particularly online, and frequently at the worst possible time. One thing is true, though: the Internet pays attention.