21 Life-Changing Things You Can Find On Amazon For Under One Dollar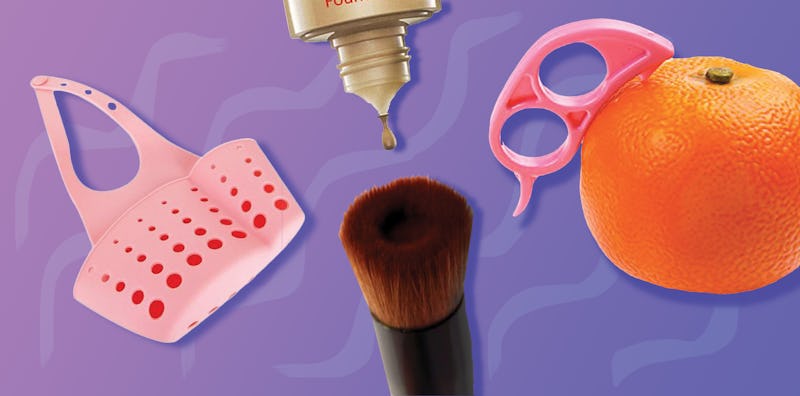 Amazon
Remember when getting a dollar was super exciting? As a kid, I thought I'd be able to retire off all the sweet tooth fairy dollars I was bringing in — one whole dollar had so many possibilities then! Well, get ready to treasure those Washingtons again for some life-changing things on Amazon under $1.
Don't worry, this list won't be weird off-brands and knockoff items. I learned my lesson about that stuff after I got a pack of "Sherpies" markers at the dollar store. No, these are actually useful items that cost practically nothing. Always wanted a Beauty Blender but didn't want to shell out $20 for a sponge? Well, there's one for 99 cents. It's an amazing beauty deal and that's just one item from the list.
So why not spend some cash on the cheapest shopping spree ever? Get all the $1 french fry cutters and holographic nail stickers that you've always wanted! Or, load up on holiday gifts early. Your friends don't have to know that their treasured present only set you back a buck. Go ahead, search your couch for change, get those neglected singles out of your wallet, and prepare to be amazed by what a dollar can really do.
This article was originally published on