Want To Write An Entire Book In A Month? Start With These 21 Prompts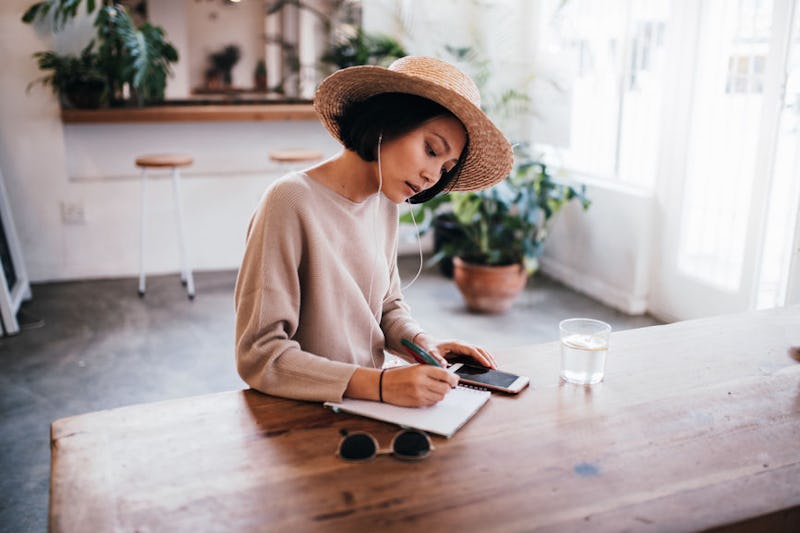 Carina König/Stocksy
For me, November is the best month of the year for one reason: National Novel Writing Month, or NaNoWriMo, a challenge to write a 50,000 word novel in 30 days. Writers all over the world take up the challenge, and while it is definitely hard, it's an excellent way to motivate yourself to write that book.
Writing a 50,000 word novel in a month ultimately means writing 1,667 words per day. While that task may seem daunting, it is not impossible. All you need is the right attitude, and maybe just a little push in the right direction. And if you're sitting here wondering "What would I even write about?" — don't worry, I've got some ideas.
Here are 21 writing prompts to jumpstart your NaNoWriMo project. You can use these to start off your novel on Nov. 1, or you can turn to them when it's the middle of the month and you feel stuck. The most important thing is just to keep writing. Turn of your inner-editor, and let your fingers fly over the keys. The most exciting thing about NaNoWriMo is that you never know where your novel may end up.
So, if you're taking on the NaNoWriMo challenge this year, good luck and happy writing!