21 Quotes From John Green's New Book To Inspire Your Final AIM Away Message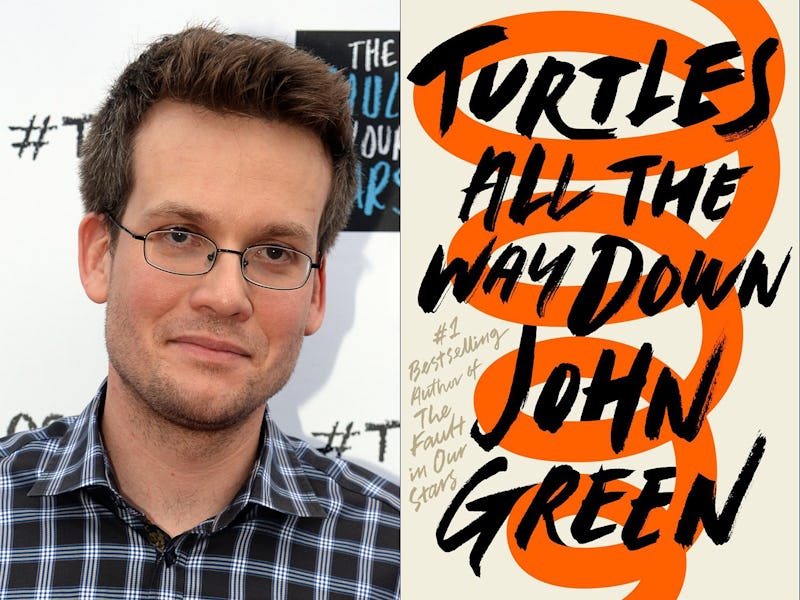 Rick Diamond/Getty Images Entertainment/Getty Images
That John Green is the King of YA is basically indisputable. When I read Looking for Alaska as a junior in high school, I remember feeling distinctly understood. Nearly every line of the novel was scribbled upon or starred or underlined. This, I remember thinking to myself, is exactly how I've always felt but didn't know how to articulate. I don't remember the specific plot points of that book anymore, but I have never forgotten how it made me feel. I read to feel known, and that's how I felt while reading John Green.
Reading Turtles All The Way Down as someone who is, let's say, quite a few years removed from high school, I still felt that same way. The novel tells the story of Aza Holmes, a 16-year-old from Indianapolis who struggles with severe obsessive compulsive disorder that mostly manifests internally through "thought spirals" which she calls "invasives." "Supposedly everyone has them," she says. "You look out from over a bridge or whatever and it occurs to you out of nowhere that you could just jump. And then if you're most people, you think, Well that was a weird thought, and move on with your life. But some people the invasive can kind of take over, crowding out all the other thoughts until it's the only you're able to have, the thought you're perpetually either thinking or distracting yourself from."
John Green, who has struggled with OCD and anxiety for most of his life, very intentionally wrote this novel with teenagers like Aza in mind. I'm not a teenager or a person who suffers from OCD as Aza does, but I find so much about her — her self-perceived "outsider" status, her struggle to coalesce her physical presence with her internal self, and her trials and tribulations in friendship and first love — completely relatable.
If you've read a John Green novel before (or been on Tumblr in the last decade or so), you already know that his books are just so freakin' quotable. Turtles All The Way Down is no exception, and I already feel that many of the lines in this book have permanently stamped themselves upon my heart. Here are 21 quotes from the new John Green book to remind you why he's one of the most beloved YA authors of all time and make you feel a little more understood:
Turtles All The Way Down by John Green, $11.99, Amazon