22 Seriously Inspiring Quotes About Sobriety From Celebs Like Demi Lovato & Bradley Cooper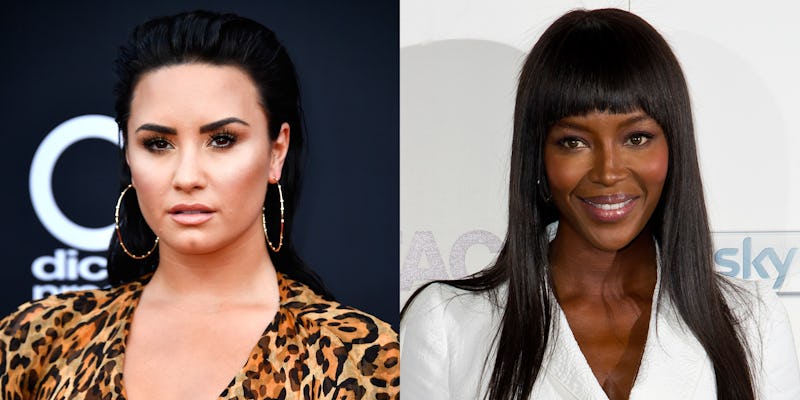 Frazer Harrison/Getty Images Entertainment/Getty Images, Ben A. Pruchnie/Getty Images Entertainment/Getty Images
Over the years, many celebrities have chosen to use their voices and their platforms to speak openly about some of life's biggest issues, from race to gender to mental health. In choosing to share their stories, these people have made it easier to break down stigmas, including the 22 below celebrities whose quotes about sobriety and what abstaining from drugs and/or alcohol means to them have been illuminating.
For some people, sobriety comes after overcoming addiction, while others have always abstained for one reason or another. Through platforms such as social media or interviews, celebs like Jada Pinkett Smith and Lucy Hale have chosen to share their stories with the world and discuss their thoughts around being sober. And through these stars' admittance and advice, the conversation surrounding substance abuse and sobriety has hopefully become at least a little less stigmatized. The more a sensitive subject matter is talked about, the better it is for anyone in need.
From celebrities like Demi Lovato, who has always been open about her struggles with addiction, to Jennifer Hudson, who revealed in the quote below that has never once had a drink in her life, here are 22 celeb quotes about sobriety that are truly eye-opening.