22 Millennial Women On Why They Save Money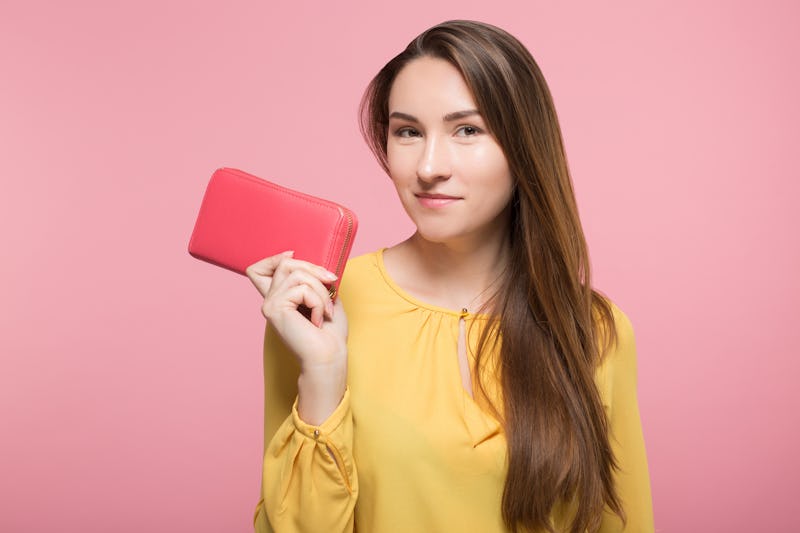 Anton Harets/Fotolia
Money is a feminist issue — and yet, women are still reluctant to talk about it. According to a recent Bustle survey of more than 1,000 Millennial women, more than 50 percent of people said they never discuss personal finances with friends, even though 28 percent reported feeling stressed out about money every single day. Bustle's Get Money series gets real about what Millennial women are doing with their money, and why — because managing your finances should feel empowering, not intimidating. Today's topic: why Millennial women save money.
Everyone has different reasons for saving money, whether it's for short-term goals (Hawaii, anyone?) or long-term goals (like retirement). Granted, not everyone saves money, but now's def the time to start if you haven't already. After all, a 2016 GoBankingRates survey found that many Millennials are not big savers, with the biggest percentage having less than $1,000 in savings (!), and the second biggest percentage had zero. Surprising, yes? "Remember, it's never too late to start saving, no matter where you are in life," Anna Colton, Merrill Edge executive, tells Bustle. "As you get older, consider job changes, salary increases, and lifestyle changes as an opportunity to evaluate your savings plan and how much you're contributing to your retirement. In addition, consider automating your savings. Having money automatically deposited from a paycheck into a workplace retirement account can make investing for the future effortless." Personally, I'm a big fan of automated banking, so I agree with Colton.
But let's say you've tried saving — and failed. Unfortunately, you dip into your savings account waaaay too much. So then how do you save — and stick to it?! "Change your mindset," Danny Zoucha, author of the upcoming book Happy Rich: The Direct Way to Make Plenty of Money, Find Your Bliss & Build a Remarkable Life, tells Bustle. "People spend for instant gratification. But discipline is deciding that what you want later is worth more than what you can have right now. Do you want to live paycheck-to-paycheck? Or do you want to be really comfortable, with lots of freedom? What about in 10 years? What about in 20 years? Nothing will change unless your activity changes. Your activity won't change unless you change your mindset."
Exactly, right?! Below, 22 Millennial women talk about why they save money, and, as you'll see, the answers vary.
Check out the entire 'Young Money' series and other videos on Facebook and the Bustle app across Apple TV, Roku, and Amazon Fire TV.