23 Random But Brilliant Gifts For Capricorns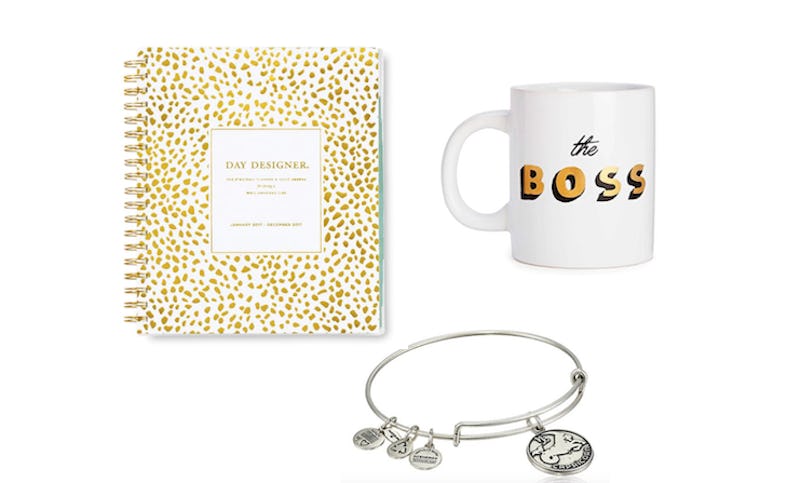 Capricorns are super ambitious people, which is good, because they value hard work and determination. If you're trying to find Capricorn gifts for a friend (or you're practicing some self-love and shopping for yourself), you want to be sure this present will help this inner Capricorn achieve success. So, what do you get a Capricorn during the holidays? I found a bunch of random but brilliant Capricorn gifts that the goat sign is sure to love.
When shopping for a Capricorn, you need to look for things that are beautiful, functional, and simple. They often spend a lot of time at their office, so anything that will help make their desk space more inviting is a perfect option. Capricorns also love beautiful but simple things, like a pretty piece of jewelry or a comfy wool sweater. They can be a bit materialistic at times (and love expensive things), but that's okay, because they'll actually use the things you buy them, and appreciate the gift.
Another great present for the Capricorn in your life could bring out their love of friendly competition: think a great board game. Or maybe you know that they love to be active and you're tapping into their sportier side, so you give them a new ski jacket to rock on the slopes this winter. You can find something totally random but brilliant to give to a Capricorn that they'll end up using time and time again.