23 Thoughtful Gifts For The Aquarius In Your Life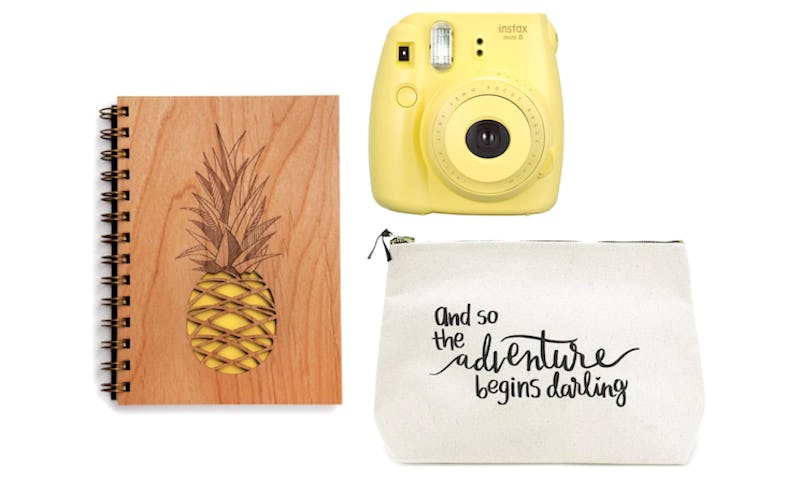 Known as the "water bearer," the Aquarius zodiac sign is recognized for being intellectual, independent, and unpredictable. While highly sociable, they appreciate downtime for recharging, so it takes time to truly get to know an Aquarius. That's why they'll appreciate your patience in finding thoughtful gifts for Aquarius qualities, which uniquely relate to them.
If you have a friend born between Jan. 20 and Feb. 18, these gifts for an Aquarius are all all on point. Among being big dreamers, adventurers, and great listeners, Aquarius people also demonstrate an artistic ability and enjoy humanitarian work. Did I mention they usually have a sharp sarcastic wit, too? There are many positive qualities to being this air sign, and these Aquarius themed gift ideas will help them show off their good side.
So whether you're shopping for their birthday or just want to treat your Aquarius friend, you can't go wrong with this gift list according to their star sign. From a quirky portable battery charger that keeps up with their need for adventure to a coffee mug that reminds them of their independent qualities, these items all highlight an Aquarius's amazing characteristics. Besides, whether your friend is into astrology or not, they'll appreciate the thought you put into finding the perfect gift.