23andMe Wants To Use DNA Results To Help Develop More Effective Drug Treatments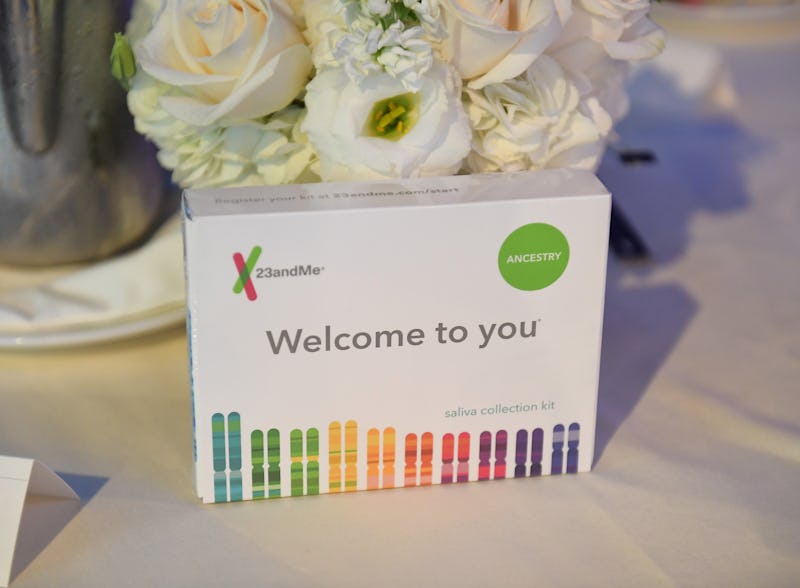 Matt Winkelmeyer/Getty Images Entertainment/Getty Images
Swabbing your saliva with home DNA kits could lead to more than finding out your own ancestral breakdown. Announced on July 25, 23andMe has received a $300 million investment from GlaxoSmithKline, the sixth largest pharmaceutical company in the world. The four-year deal will give GlaxoSmithKline (GSK) access to 23andMe's database of DNA in order help develop new therapies and drugs. And here you were, living with a mouthful of what could have been millions of dollars this whole time.
"We are excited about this unique collaboration as we know that drug targets with genetic validation have a significantly higher chance of ultimately demonstrating benefit for patients and becoming medicines," Dr. Hal Barron, GSK's Chief Scientific Officer and President R&D, said in a press release. 23andMe is equally excited (probably, like, $300 million excited). "This collaboration will enable us to deliver on what many customers have been asking for — cures or treatments for diseases," Anne Wojcicki, 23andME CEO and Co-Founder, added in a statement.
The first project as part of this new deal will involve research regarding treatment for Parkinson's disease, also known as LRRK2. "This programme is expected to significantly progress by leveraging 23andMe's large base of consented customers who are aware of their LRRK2 variant status as a result of 23andMe's FDA-authorised genetic health reports," the press release stated.
So, what does this mean for the more than 5 million customers who have swabbed their spit for a 23andMe kit? Basically, people who have used 23andMe (or will use it in the next four years) may also be contributing their genetic information to future scientific research. However, both GSK and 23andMe were quick to clarify that any DNA used will be from customers who have consented to participation.
"By leveraging the genetic and phenotypic information provided by consenting 23andMe customers," Wojcicki stated, "and combining it with GSK's incredible expertise and resources in drug discovery, we believe we can more quickly make treating and curing diseases a reality."
Customers' participation in research is "always voluntary," according to 23andMe, and customers must "affirmatively consent" to having their genetic information used. Even those who agree to donate their spit to science will remain anonymous: the DNA will be "de-identified" and researchers will not have access to the identities tied to any particular DNA. Additionally, customers are allowed to opt-out even if they previously consented to having their data used.
Some ethics experts are skeptical about the deal, given that it's between two for-profit companies. In addition to the often-questionable act of sharing of customers' most sensitive of sensitive data (literally their genetic information), these experts wonder whether customers should be reaping some sort of financial benefit in participation. "Are they going to offer rebates to people who opt in so their customers aren't paying for the privilege of 23andMe working with a for-profit company in a for-profit research project?" Peter Pitts, president of the Center for Medicine in the Public Interest, posed to NBC News.
Pitts added, "It's one thing for NIH (the National institutes of Health) to ask people to donate their genome sequences for the higher good. But when two for-profit companies enter into an agreement where the jewel in the crown is your gene sequence and you are actually paying for the privilege of participating, I think that's upside-down."
"The continued protection of customers' data and privacy is the highest priority for both GSK and 23andMe," the companies reiterated in their joint press release. 23andMe had already begun doing drug development on its own. Under this new, multi-million dollar deal, they will share their in-progress work with GSK to develop new treatments. Hopefully, those future treatments will be as accessible and even more affordable than an at-home DNA test.