All Of These Huge Movies From Last Year Actually Pass The Bechdel Test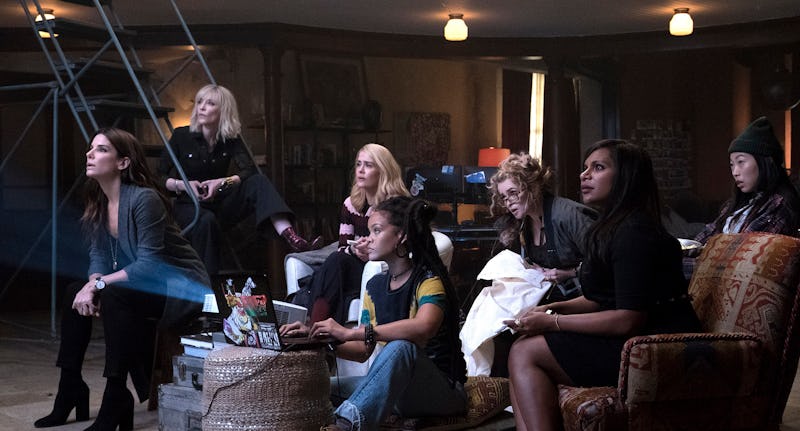 Warner Bros.
An imperfect measurement, a painfully low hurdle, a useful talking point — the Bechdel Test is many things to many people, but its rules remain simple and straightforward as its 1985 comic-strip inception. To pass it, a movie has to have a) at least two women in it who b) talk to each other c) about something besides a man. That's it! Yet many movies coming out, even today, fail to meet just the first piece of criteria. These 24 recent movies pass the Bechdel Test, however, and taking a look at them together raises questions about what exactly that means.
Famously the movie Gravity, starring and focused on Sandra Bullock's astronaut surviving impossible odds, doesn't pass the test — there's no other woman in the film for her to talk to. Does that mean the film is anti-feminist? Flawed? Instead of taking it as full and definitive judgment, the Bechdel Test is best seen as a litmus. It asks for the bare minimum of female involvement and interiority. If a film's focus isn't on women, like Bechdel-failing Call Me By Your Name, that doesn't necessarily mean the film itself is sexist. But if the majority of Hollywood output isn't passing the floor-level bar for female inclusion, that points to a larger systemic problem that needs taking care of.
The films below all feature women talking to each other about not-dudes. It's not that hard of a metric to reach, yet, still rare enough that we're pointing them out.