24 Photos From Prince William & Kate Middleton's Wedding That Will Still Make You Swoon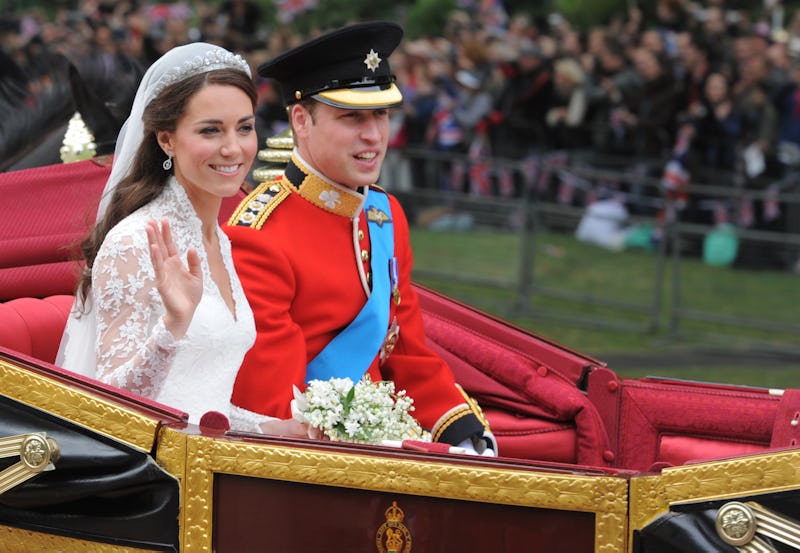 DIMITAR DILKOFF/AFP/Getty Images
It seems like just yesterday I was waking up early to catch all the details of the royal wedding, so it's hard to believe that Prince William and Kate Middleton have already been married half a decade, but it's true. After five years and two children, they're still going strong — and even after all this time, reliving their big day is still just as magical as ever. In fact, there are plenty of photos from William and Kate's wedding that will still make you swoon, even in 2016.
And let's face it: Most of us will never be royals, as Lorde would say, so drooling over the photos of the weddings of those who are might be as close as we're going to get. And I am happy to freak out over the royal wedding any day of the week... even though it did happen five years ago.
Between Kate's gorgeous dress, the adorable moments between Harry and William, and Kate's sister, Pippa, totally stealing the show, there's a lot to love when looking back at this wedding. Here's the chance to relive it in all its glory. And if these photos aren't enough? Friendly reminder that you can watch their wedding video online. You're welcome!