25 Women Reveal The Movies That Made Them Feel More Confident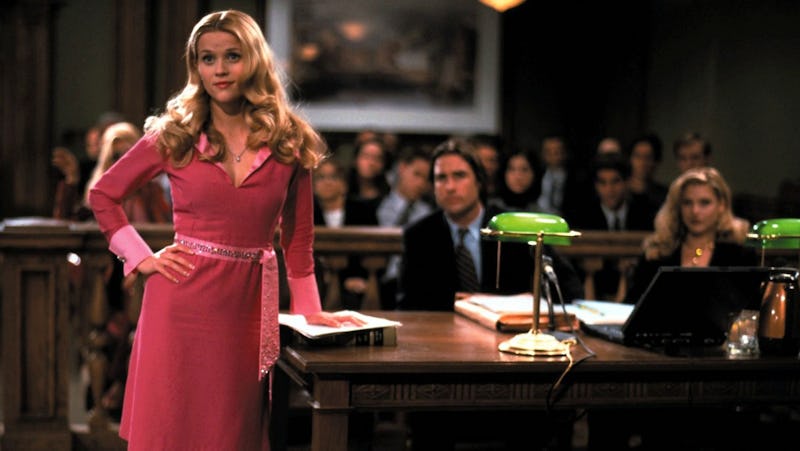 MGM
Many people place happiness as the highest priority, but happiness without confidence is just a fleeting pleasure. Confidence is key not only to take charge of a moment or follow through on an idea, but to allow ourselves to truly take time and enjoy something, including those fleeting moments of happiness. And sometimes, it's pop culture that helps get us to that place. Here, 25 women share the movies that made them feel more confident, the films that boosted their self-esteem or showed possibilities for their lives that they didn't before realize they could follow.
There are two clear patterns that emerge from the selections — movies where women shake off (or never cared about) worrying what others think, like Party Girl or Legally Blonde, and others all about vengeance and getting even, like Thelma and Louise or Lady Terminator. The films in the first category tend to offer visions of women joyfully free of the emotional burdens often placed on ladies at a young age. These burdens too frequently shape into blame and self-doubt, forming a litany of constant internal questioning — am I being nice enough? Too nice? Did I dress acceptably? Did I say the wrong thing?
The pressure's external as well, of course; we live in a society where the #metoo movement is attempting to rectify years of quietly accepted sexism, and even the most confident women still have to worry about being punished for speaking out about harassment or unequal treatment. This leads right into the second pattern: vengeance, whether through violence or more acceptable means. It's usually directed against representatives of society criticizing women confident enough to question norms. For those unsure that anyone could derive a sense of esteem from violent acts, consider it a psychic reaction to cinematic decades of women getting stuffed in the fridge just to give guys motivation.
Still, the one thing all the films on this list have in common is infusing the women who watch them with a sense of strength and morale, something everyone can use a little more of in their lives.