29 Of The Best "Trump Impeachment Party" Memes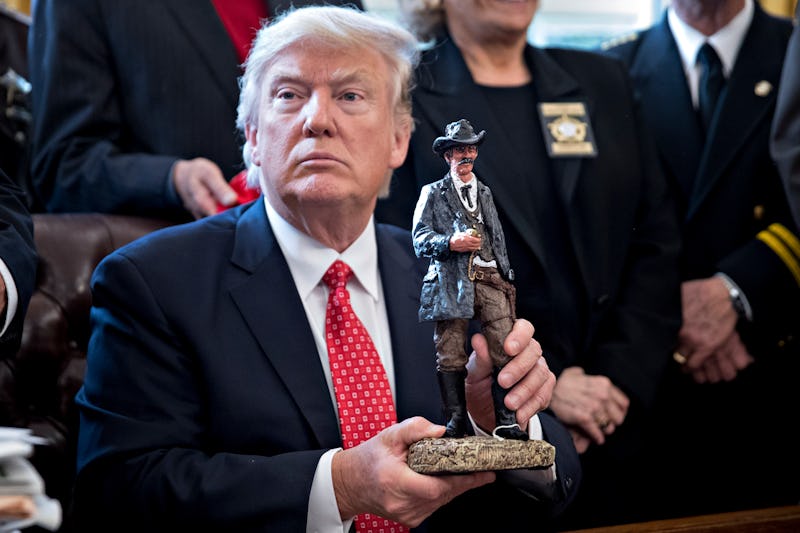 Pool/Getty Images News/Getty Images
The country is approaching the one-month anniversary of Donald Trump's inauguration as president, but it feels more like the 10-year anniversary. If I tried to recount all of the issues plaguing the still-new administration, I wouldn't even get to the point of this article: which is, by the way, the Trump Impeachment Party memes that are now erupting all over Twitter.
Yes, we're not even a month in, and it's already gotten to this point. There's the incessant lying to the public on matters big and small; the blatant disrespect from the presidency towards the judicial branch; and, of course, the shadowy and as yet unexplained connections between Russia and the Trump administration. Oh, and did I mention Trump's potential violations of the Emoluments clause? Because there's that, too.
Well, as if you didn't already see this coming, Twitter has started to put things together. And when these are the issues dogging a presidency at this point, it becomes clear that it's never too early to call for the president's impeachment. And more importantly, it's never too early to start thinking about how exactly a Trump impeachment party would make you feel, and react. The last year or so has been a bit of a trial for everyone — and in these memes, you'll find at least the beginnings of some catharsis.