3 Unexpected Ways Your Gut Health Can Impact Your Sexual Health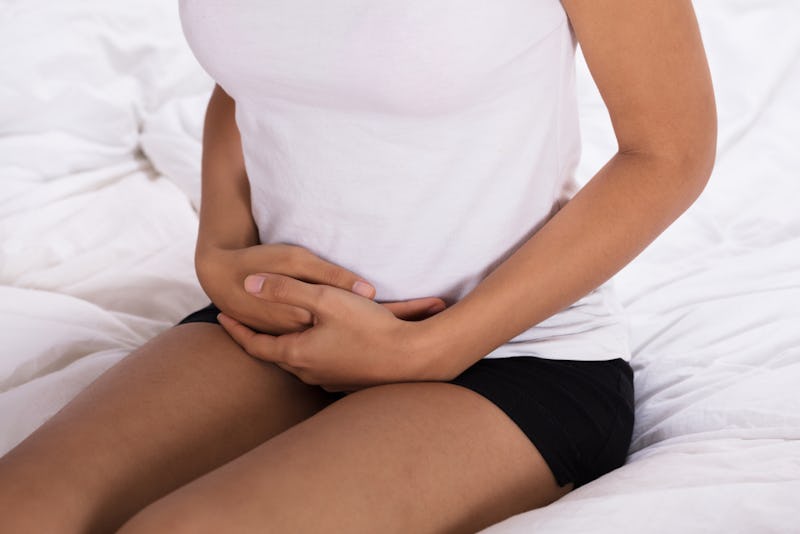 Andrey Popov/Shutterstock
It's no secret that your gut can get in the way of sex — if you've eaten a lot or are experiencing indigestion, the pain and discomfort involved can definitely with your sex life. However, there's a major, unexpected relationship between the gut and your sexual health and libido — and it's still being investigated by scientists. Lately, medicine has uncovered many ways in which the gut, particularly the population of bacteria living in your intestines and bowel called the gut microbiome, can affect our health and behavior. Sex is no different; from the hormones of sexual behavior to the actual matter of attraction, it seems that the gut has a complex role to play in getting busy.
It's well-known that sex for people who have irritable bowel syndrome and other gut health issues can be tricky or stressful; Everyday Health reported in 2018 that worries about sex can trigger IBS symptoms, and that men with IBS report having erectile dysfunction more often than men without it. This is just one piece of the connection between gut health and sexual health, but there are many other elements that might be affecting your sex life.
It's important not to underestimate the power of the gut. Here are three important ways the two may be connected.