3 Women Share How Their Mastectomies Changed Their Relationships With Their Bodies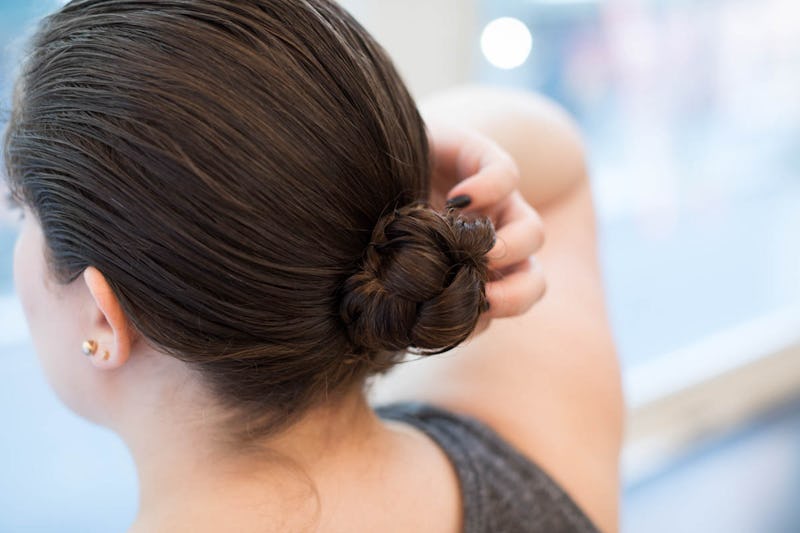 Ashley Batz/Bustle
Every year, over 250,000 American women will be diagnosed with breast cancer, according to the National Cancer Institute. Breast cancer can be treated with different therapies, including chemotherapy or radiation, but one common course of treatment is the removal of breast tissue, or mastectomy. For three women who made the decision to undergo a mastectomy as part of their breast cancer treatment, the procedure was as life-changing as it was life-saving.
The American Cancer Society explains that there are six types of mastectomy. Simple mastectomies remove the entirety of breast tissues; double or bilateral mastectomies are simple mastectomies done on both breasts, as Angelina Jolie had in 2013 to reduce her chances of developing breast cancer. Radical mastectomies remove both the breast tissue and other surrounding tissue, including the lymph nodes under the nearby armpit. Nipple-sparing mastectomies remove breast tissue but leave the nipple behind, while partial mastectomies remove only a segment of the breast. Women can opt for mastectomies for different reasons; they're often a part of breast cancer treatment, but people who carry a BRCA gene mutation, like Jolie, may also opt for preventive mastectomies to lower their chances of cancer.
As empowering as the decision to take control of their own health and bodies was, the three women who spoke to Bustle said that mastectomies can be exceptionally difficult. "As much of a brave face as I put on through my treatment, breast cancer has broken me," Sara tells Bustle. "Like all of life's most difficult things, we are broken and then we put ourselves back together again. I am a better, stronger version of myself now. But I am still broken in places."
Here's how three women handled undergoing a mastectomy, and how their journeys changed them.