31 Ridiculously Cool Backpacks That Cost Less Than $50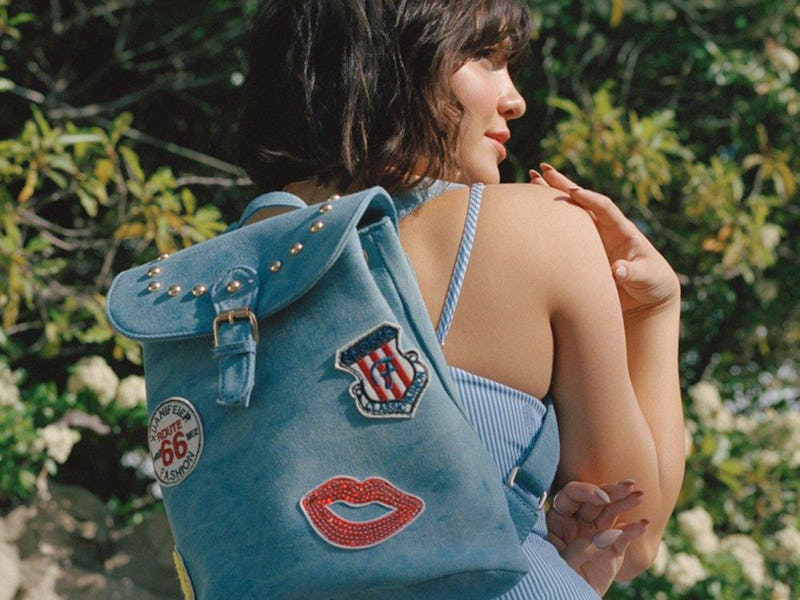 Bustle and Coveteur are working together to bring you the best mix of the season's fashion and beauty releases, shopping tips, and service stories in ways that are both inspirational, and attainable. Check The Fall Style Edit channel weekly to see what we're up to.
Even if you aren't starting a new semester of school, fall tends to feel like The Season Of Buying Cool Backpacks. This year, many of our favorite brands have more backpacks in stock than any other type of bag — which means your options for an everyday carryall are seriously extensive. And with plenty of chic backpacks clocking in under the $50 mark, that goes for anyone on a budget too. Heck, you could theoretically buy a whole boatload of bags without breaking the bank.
Whether you're a fan of classic canvas, prefer an edgier leather material, are hungry for a little bit of pop culture nostalgia, or just want something pink and fluffy, there's an affordable backpack that will suit your fancy. Scroll on through for the best rucksacks, drawstring bags, convertible bags, fold over tops, and classic backpacks available to buy for less than 50 bucks right now.