31 Journalists Covering The 2018 Midterms You Need To Be Following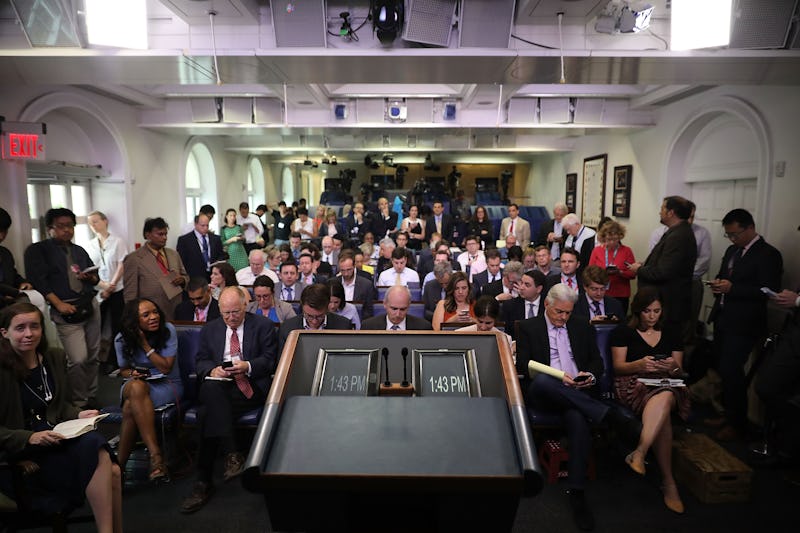 Chip Somodevilla/Getty Images News/Getty Images
The much-anticipated 2018 midterm elections will be here before you know it. This may mean you want to gather as much information as possible before Nov. 6 so you can cast an informed vote for your preferred candidates. If you're looking for a good way to access some quality content, you should consider following these 17 journalists covering the 2018 midterms on Twitter.
The 2018 midterm elections stand to be substantially impactful. Right now, Republicans control the executive branch along with both houses of Congress, meaning that conservative legislators currently have few checks on their power. Based on recent polling numbers and fundraising metrics, Democrats have a good chance of regaining a majority in the House of Representatives in November. The party has a slimmer, though not impossible, chance of obtaining control of the Senate. If the Democrats win either or both houses, a more significant check on conservative legislating will be in place. If Republicans maintain a congressional majority, their legislative agenda will dominate for at least next two years.
If you're hoping to round out your policy and candidate knowledge ahead of Nov. 6, you should consider following some of the journalists listed below, who frequently report on U.S. politics. Of course, though, this list is merely a starting point, as there are many journalists doing impressive work in this field.