31 Genuinely Funny "Bowling Green Massacre" Tweets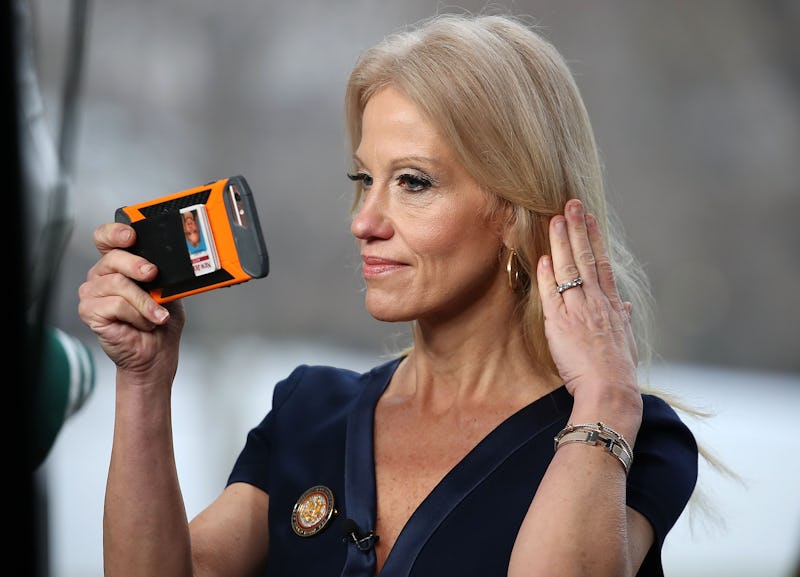 Mark Wilson/Getty Images News/Getty Images
In a Thursday night interview with MSNBC Hardball host Chris Matthews, Kellyanne Conway entered a new "alternative fact" into the Trump administration database. When asked about Trump's ban on travelers from seven Middle Eastern countries, Conway responded by referencing a temporary slowdown put in place by President Obama, targeting Iraqi citizens. She then claimed Obama's action came in response to the non-existent, never-happened "Bowling Green massacre."
The full quote is illuminating, if only for how it reveals a stunningly at ease commitment to fabricated nonsense. Conway told Matthews, "I bet it's brand new information to people that President Obama had a six-month ban on the Iraqi refugee program after two Iraqis came here to this country, were radicalized and they were the masterminds behind the Bowling Green massacre."
Again, there never was such a thing. Apparently, Conway meant to reference two Iraqi immigrants who lived in Bowling Green, Kentucky. After bragging about using Improvised Explosive Devices (IED) against American soldiers while they were back living in Iraq, the two young men were sentenced to federal prison.
Unfortunately, the idiocy demonstrated here distracted from an earlier part of the interview, wherein Conway essentially argued that any civil servant who cannot commit to agreeing with everything Trump does should either resign or be prepared to be fired. Perhaps that was on purpose. Either way, we all need some levity, and Twitter came through with a host of "Bowling Green" jokes to lighten the mood.