33 Things Less Than $35 That Make Being Stuck Indoors Way More Enjoyable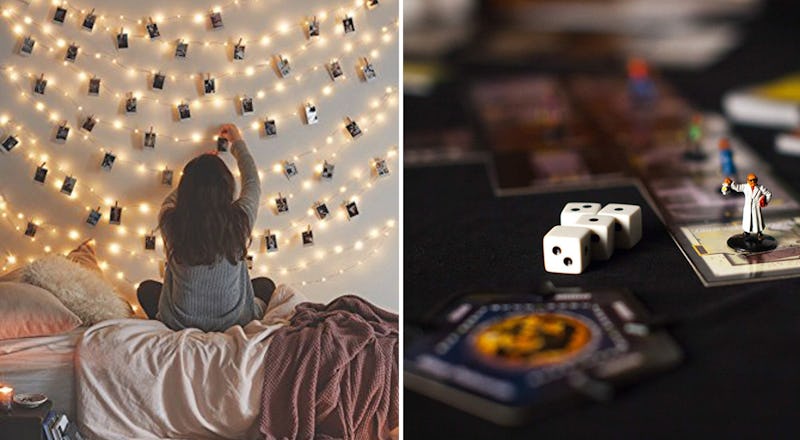 Amazon
Whether it's due to bad weather, a lingering cold, or a depleted bank account, sometimes you have to spend time indoors. Luckily, Amazon has a massive selection of things to make staying home more enjoyable — and you don't have to spend a lot to make being indoors more fun than going out.
Home is the perfect place to catch up on me time, so this list includes a few items to help you feel rested and rejuvenated. For example, a soothing gel facial mask, calming bath soak, and aromatherapy shower bombs that release essential oil scents while you shower, to name a few. You can also upgrade the ambiance at home with flameless candles or fairy string lights that make any room magical. And when you're looking to amp up the fun factor, there are a few fun board games, a karaoke microphone, and even a sound-activated party light to keep the festivities going for hours.
The best part? Every item on this list costs less than $35, offering you lots of affordable ways to hang out, cook, and entertain at home. Bring home a few of these things, and soon enough, you'll be asking, "Why don't you come to my place?" every time you make plans.