37 Brands You Know Are Committed To Equal Pay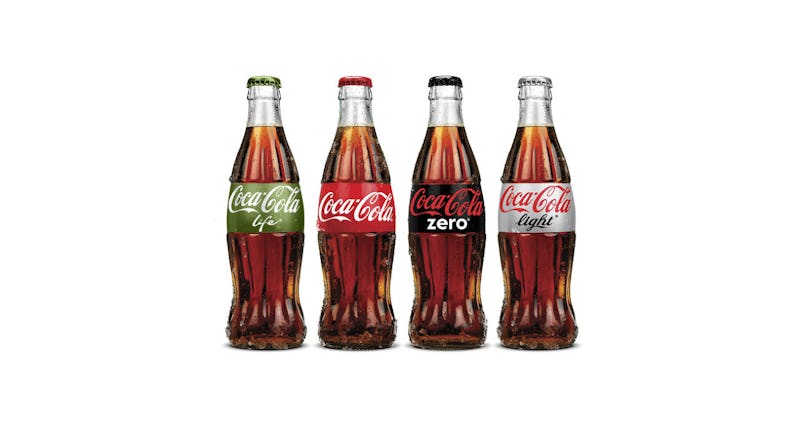 Coca-Cola
Tuesday marks Equal Pay Day, the day of the year when women's wages finally reach those of men from the calendar year prior. In other words you would have had to work all of 2016 and this far into 2017 to match a man's earning's in 2016 alone. That's totally unfair. And, unfortunately, it's unlikely to change in the short term with Republicans controlling Congress and Trump in the White House. But you can still influence this with your purchases. In particular, there are at least 37 brands committed to equal pay that you can frequent this Tuesday.
When Obama was still president in August 2016, the White House organized the United State of Women Summit to mark Women's Equality Day. One of the initiatives pushed for the summit was a commitment to make businesses fight for equal pay. Some 28 corporations signed on for the announcement, and 29 joined them a couple of months later for a total of 57 American businesses that are dedicated to equal pay for their workers.
So while some of these corporations you may have never heard of, others are consumer brands that you may already support. Consider showing your support on Tuesday with social media messages favoring Equal Pay Day. It may not seem like a lot, but it is a real step that you can take to change society, even if it is just one employer at a time.