Taking A Break From Social Media Has This Major Benefit For Your Health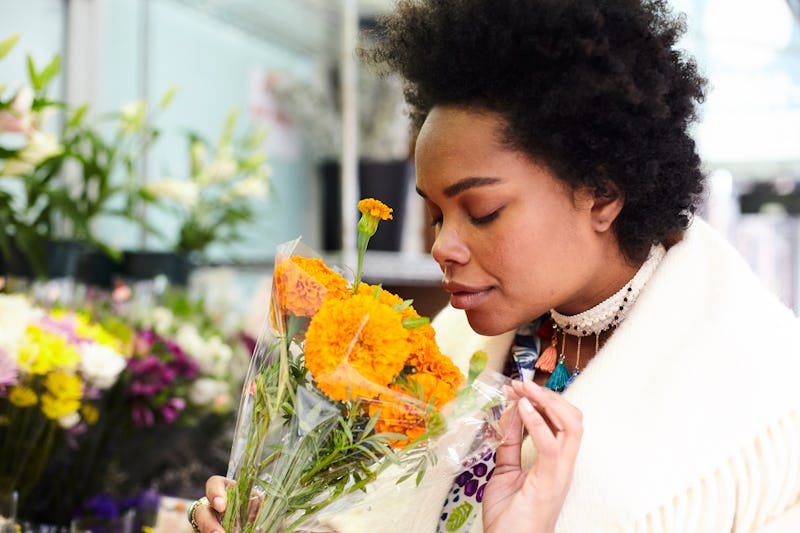 Hannah Burton/Bustle
While social media is a huge part of our everyday lives with many tangible benefits — keeping us connected with friends around the globe, for one — research suggests that it can exacerbate mental health issues or self-image woes, and a social media break every now and again can be beneficial to your health in untold ways.
You may also be feeling the urge to put down your phone given the recent allegations that millions of Facebook users may have had their data used without their knowledge by Cambridge Analytica, a data mining firm with links to Trump's 2016 presidential campaign. Security experts recommend that if you're concerned about your data, but don't feel like taking a full break, you can do a "spring clean" of the apps that have access to your social media data, including any games and brands you've played in the past, and make sure your privacy settings represent what you'd like to show to the world.
If your concerns are more on the health side of things, you should know that social media isn't the big bad problem that many commentators have made it out to be. Studies have shown that using it doesn't reduce the grades of school students, and scientists have repeatedly demonstrated that, contrary to fears, humans don't replace face-to-face contact with social media interaction; it augments our social lives, rather than replacing them. And when we post memories on social media, a study in 2016 found, it becomes easier to recall them later. However, there's a lot of evidence that it can affect our lives in pretty interesting and sometimes rather damaging ways. And more and more of us are becoming aware of them; a 2017 study found that almost 60 percent of young adults and teens take breaks from social media sometimes, and feel better for it. Here's what you should know about social media if you want to take a break for a bit.