4 Reasons Why Breakfast Is Undeniably The Best Meal Of The Day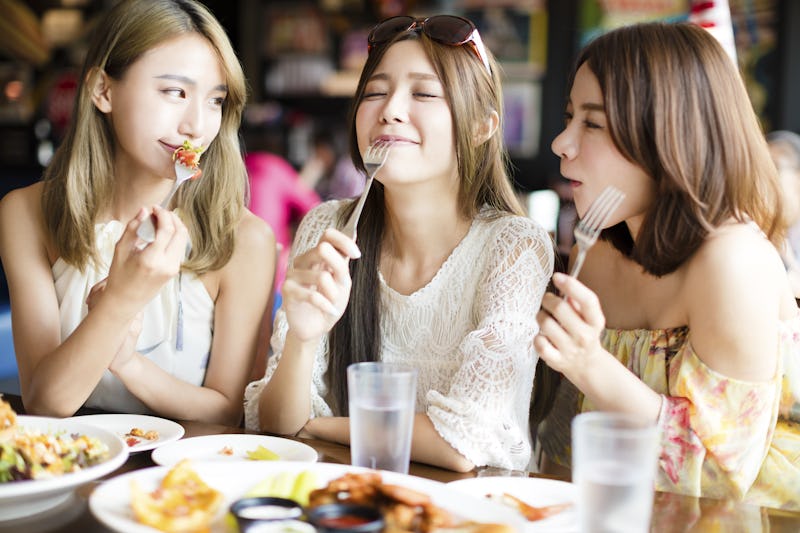 Tom Wang/Shutterstock
To say we're big fans of breakfast here at Bustle would be the understatement of the decade. Between the steaming hot coffee, the countless ways to cook an egg, and the ability to add avocado to *literally* anything on a breakfast menu, we believe that there's truly no better way to start your day than with a proper morning meal.
But when it comes to going out to breakfast, all too often we're forced to choose between a fancy sit-down brunch with sky-high prices...and a quick takeout counter with food whose quality leaves our spirits defeated — and our stomachs rumbling.
That's why we've made it our life's purpose to prove to the world that you *don't* have to compromise on the indisputable best meal of the day. We're here to tell you that it is indeed possible to find an affordable, fresh, and fast breakfast — you just have to know where to look.
Enter Panera, whose breakfast menu boasts new, craveable items like breakfast wraps, breakfast sandwiches, and cold brew, and whose consistent quality reminds us why we became obsessed with this glorious meal in the first place.
In celebration of our number one meal, we teamed up with Panera to bring you 4 reasons why breakfast totally knocks lunch and dinner out of the park.
1. It sets you up for all day success
From kick-starting your metabolism (hello, even the name implies that you're literally breaking a fast) to boosting your energy levels, breakfast easily earns its title as the most important meal of the day.
Add the fact that it's a major motivator, encouraging you to jump out of bed in the morning without pressing snooze, and this meal takes the win.
2. It adjusts to fit your lifestyle
Unlike lunch and dinner, breakfast is ALL about convenience and flexibility. Some days you're rushing to work and barely manage to grab a snack and a caffeine boost before your morning meeting, and other days, you have the time to bask in the luxury of a long, leisurely brunch.
The beauty of breakfast is that it adjusts to fit your schedule, and not the other way around.
3. It's mobile when you need it to be
When you're juggling an endless commute or a jam-packed schedule, mornings tend to feel more hectic than chill. Fortunately, breakfast is the one meal that's actually super easy to eat on the go, in large part due to the invention of our one true love: the breakfast wrap.
If you're looking for a better breakfast that doesn't require a fork and knife, try a Maple Bacon, Egg & Cheese Wrap from Panera and thank us later.
4. The options are endless
If you're anything like us, you probably fall into one of two breakfast categories: Team Sweet or Team Savory. And breakfast is the only meal that can satisfy either team, 10,000 times over.
Whether you're craving a cinnamon crunch bagel or a spicy egg wrap, our favorite meal of the day provides endless combos so you can officially make food fatigue a thing of the past.
This post is sponsored by Panera.