This Is What Happens To Your Brain When You Listen To Holiday Music On Repeat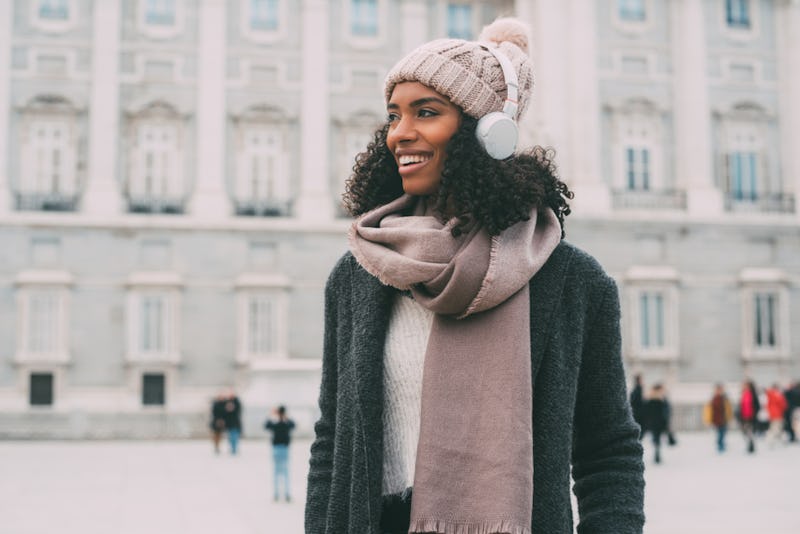 David Prado Perucha/Shutterstock
Every year, seemingly earlier and earlier, radios begin to fill with holiday classics practically as soon as your Halloween decorations are hung up. Holiday songs top the charts every winter, from Bing Crosby to Mariah Carey, and you can't escape them in shopping malls or on TV until at least New Year. You wouldn't be the only person wondering what happens to your brain when you listen to holiday music over and over and over. It turns out that the answer is neurologically complicated, and involves the brain's love of repetition, a "holiday center" of neurons, and our neurological tendency for mimicry.
Everybody has their own favorite holiday tune — or lack thereof. It turns out that people who have to listen to holiday music on repeat, like those who work in stores over the holidays, have to expend psychological resources on blocking the music out so they can concentrate. And according to the Guardian, Christmas carols were among the music allegedly used by the FBI during the Waco siege in 1993, to break down the defenses of the group.
Whether you love every single iteration of "Jingle Bell Rock" or want to throw your radio out the car window by Dec. 2, though, your brain is doing some fascinating things behind the scenes. Here are four things that happen in your brain when you listen to holiday music.