These Are The 4 Zodiac Signs Mercury Retrograde Will Affect The Most This Winter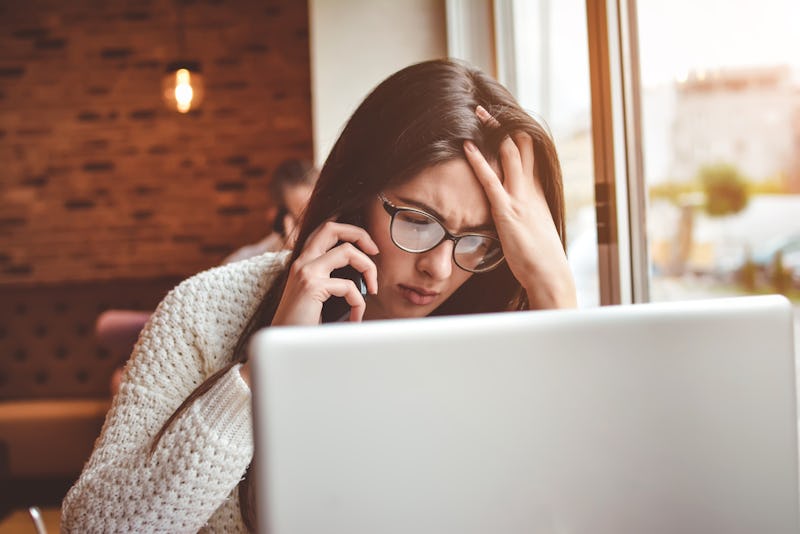 ShutterStock
About three or four times every year, the universe throws us for a loop when Mercury goes retrograde. When this planet goes retrograde, what it's really doing is changing speed in its orbit around the sun, making it look like it's moving backwards. This change affects all of us here on Earth, as you probably already know, since Mercury retrograde is frequently blamed for communication and tech issues, as well as any general feeling of confusion. On Nov. 16, Mercury will go retrograde one last time in 2018, right in time for Thanksgiving and the start of the holiday season (joy!). This is going to have an effect on everyone, but there are certain zodiac signs Mercury retrograde will affect the most this winter.
The planet Mercury rules communication, which is a pretty big deal. It can mess with our ability to have serious conversations, to truly understand what people are trying to say to us, and to even do things like interpret directions correctly. But it's not all bad: Mercury retrograde is about taking things slow and reflecting on the past. This time period isn't the best time to make a life-changing decision or to start something new, but it is a good time to go over things, question your motives, and look into your soul to see what you want to continue doing. Forever Conscious says, "As the planet of communication, Mercury retrograde gives us the opportunity to improve how we communicate our message, our energy, and our vibrations into the world."
Reflecting and figuring out how to move forward with your life definitely isn't the worst way to end a year — in fact, it's a really good starting point in getting a fresh start as the new year approaches us. Again, though, it's important to remember that Mercury retrograde might affect some more than others — and you'll probably want to know if your sign is going to feel things a little more intensely than some. Bustle spoke with astrologer Lisa Stardust to find out which zodiac signs will be most affected by this winter's Mercury retrograde.