These 4 Zodiac Signs Are In For A VERY Lucky Month Of July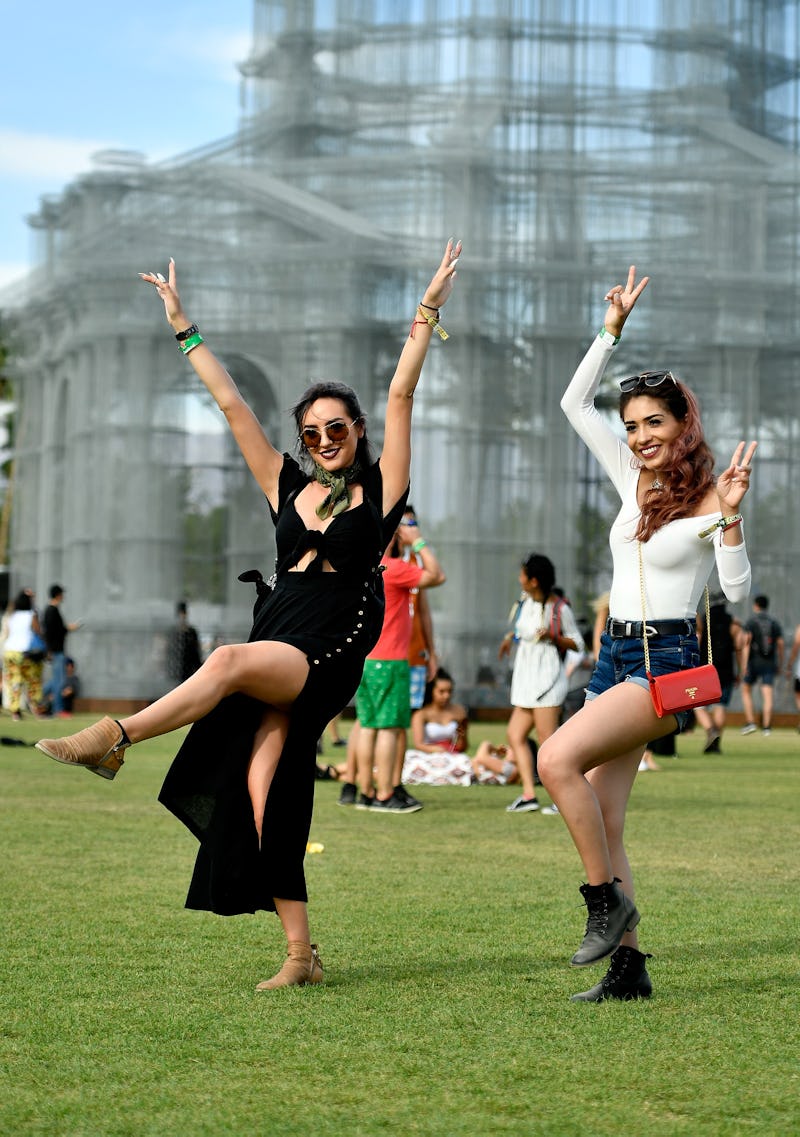 Frazer Harrison/Getty Images Entertainment/Getty Images
With five planets — Mars, Pluto, Neptune, Saturn, and Jupiter — currently retrograde, a solar eclipse July 12, Mercury joining the retro mix July 26, and the blood moon total lunar eclipse July 27, it could be a rough month. However, the zodiac signs that will have the best July — Cancer, Leo, Sagittarius, and Aquarius — will be able to use these planetary retrogrades to their advantage. The good news for everyone is that Jupiter goes direct July 10, which means it's an ideal time for all signs to review what they have discovered about their own ideals and values.
Enjoy the 16 days before Mercury Retrograde July 27, because the most chaotic retrograde in the solar system is generally frustrating for everyone. Overall, this group of retrograde planets will push you to examine your inner world. It's an ideal time to explore new spiritual practices, and to find out what you really want out of life instead of trying to meet external expectations. While it's a lesson many people have to learn more than once, July 2018's cosmic chaos makes it clear that trying to please others instead of yourself is fruitless and will only leave you feeling frustrated.
You can't make everyone happy, you're not pizza. Instead, decide what you need to make yourself happy, and spend July focusing on manifesting that. While eight signs of the zodiac will feel frustrated and stuck — some more than others — Cancer, Leo, Sagittarius, and Aquarius will have a relatively stress-free month.
Cancer, you're going to get a much-needed reprieve from your introspective, introverted, and insecure hermit-crab routine during July 2018. Instead of feeling the negative effects of five planetary backspins, the solar eclipse, and the blood moon, you'll enjoy a calm you haven't felt in ages. The website xTarot predicts a month a sweet relaxation, so embrace this gift and give yourself permission to chill out.
Fiery Leo, July is the time to put on your detective hat and channel your inner Olivia Benson. If you've been trying to unravel a mystery for some time, July is your best opportunity to uncover a hidden truth. "Do you want to track your genealogical tree up to the Middle Ages? ... Would you like to know where your love hid some secret savings? This hot month of 2018 will bring a desired answer to Leo," xTarot revealed.
Free-spirited Sagittarius, July brings a grounding energy that will compel you to imagine what you want out of life and take steps toward your dreams. While it's easy to flit from one thing to the next like a harried hummingbird, it's important to slow down and examine your motives. You're going to have to take charge of your own happiness, and once you do this other things in your life will start to fall into place. Don't ignore this gift to pave a path toward the life you want.
Aquarius, while you usually prefer to go your own way, doing your own thing all the time can be lonely. In July you might suddenly have a desire to go with the flow. Embrace it. According to xTarot, you could find yourself smiling more, and you should pay attention to all things involving the number five as this will bring you unexpected luck.
All signs are best served taking a cue from Aquarius in July. The more you fight the energy of these planetary retrogrades, the more difficult you will make things for yourself. "July is not the best month to move forward with big grand plans. Instead, it really is a time to sit back, pay attention and surrender to the flow of the universe," Forever Conscious explained in its July 2018 Intuitive Astrology forecast. "Don't try to push ahead, instead try to go with the flow and follow what feels natural.
If you feel like you need a break from adulting, July is the time to take that mental vacay. With the U.S. in the grip of a brutal heatwave, seize the opportunity to spend some time being quiet and still. It's time for a cosmic summer nap, so curl up in the AC with a good book or a new show on Netflix. Meditate, practice yoga, drink lots of water, and go to bed early. Settle into some summer self-care and let things play out. The lesson this July is that it's OK to let go of control once in awhile.