If You're One Of These 4 Zodiac Signs, The Harvest Moon Will Affect You The Most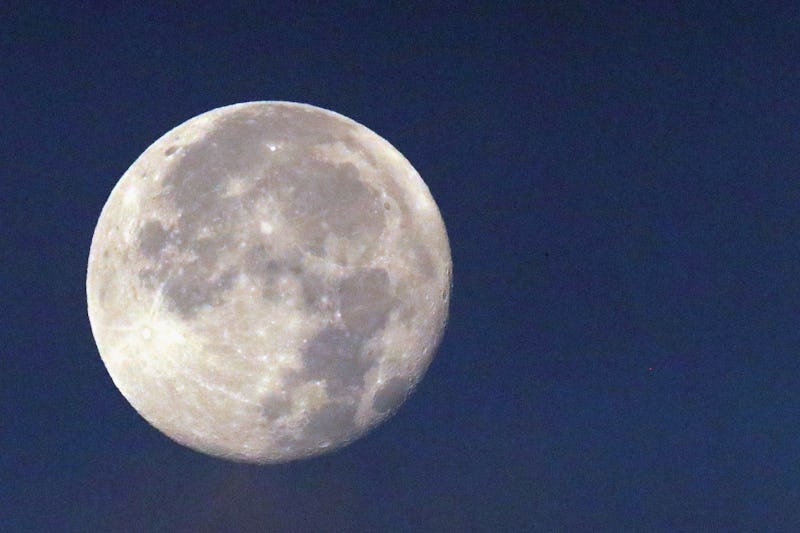 Bruce Bennett/Getty Images News/Getty Images
Full moon beams are back on Sept. 24 — this time to spotlight a path forward so you can move forward with ease. This full moon, known as the Harvest Moon, will affect all signs — but there are some zodiac signs the harvest moon 2018 will affect the most. If you happen to be one of the signs this moon is shining so hard on it could almost be considered a blare, don't 'ugh' immediately and hide behind sunglasses. Illumination is a positive thing.
Autumn is nearly here and the seasonal produce is abundant after a summer of tending to the garden. Also relevantly abundant? Feelings. It's time to harvest all of those feels that have been tended to and watered over the entirety of summer's intense eclipse season. September's Harvest Moon asks; what kind of feast are you going to cook up with the goods that have grown?
Forever Conscious wrote of the Harvest Moon, "This potent Full Moon has a lot of strength behind it, and we are really going to be pushed by the Universe to take action. Although most of 2018 has been sluggish, September offers the chance to make some leaps and to put plans into place that have been in the works for sometime." Gather the lessons from the past few months. While it can feel overwhelming to be open to change, if you take the sunglasses off and give those moon beams a good glare back, chances are you'll make some positive changes in your life.