Science Says These Are The 5 Best Exercises For Keeping Your Brain Healthy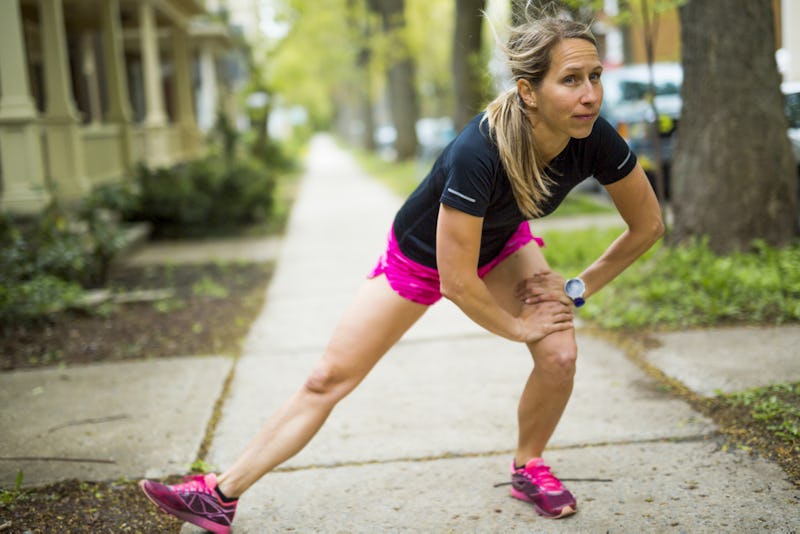 Lopolo/Shutterstock
It is a truth universally acknowledged that exercise is good for you. The benefits range from reducing risk for heart attacks to improving the long-term outcomes for individuals with mood disorders like depression. Despite this, less than a quarter of U.S. adults meet national physical activity guidelines, according to the Centers for Disease Control and Prevention's National Center for Health Statistics. While exercise offers myriad physical benefits, scientists are also interested in how regular physical activity can fundamentally change the brain, especially when it comes to disease and aging. A recent study on mice, published in the journal Nature Medicine, found that a hormone released while exercising may improve overall brain health and mitigate the damage and memory loss associated with dementia.
In healthy mice that worked out, which consisted of swimming for an hour almost daily for five weeks, the irisin levels in the brain increased during the physical activity and appeared to help ward off the negative effects when scientists introduced a protein linked to Alzheimer's disease into the healthy mice's brains. The buff mice also had better memory test performance than their inactive rodent counterparts.
Basically, while the findings were rodent-specific, they do offer potential reasoning behind how exercise may protect human brains and preserve cognitive skills and memory. The study also raises questions for future research of how different forms of exercise might impact the brain. Ahead, five ways that current research suggests different kinds of exercise may affect the brain.