The 5 Books That Helped Me Cope With The Death Of My Mother
by Cristin O'Keefe Aptowicz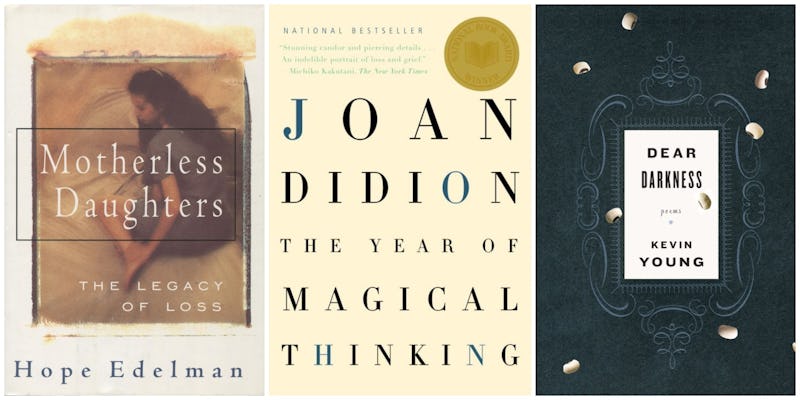 If my mother and I had a secret language, it was books. My mother had the perfect knack for slipping the perfect book into my hands at the perfect time. Throughout my early Catholic school education, she passed me books to help fill in the feminist gaps in my school's stories of heroism. When I got my first period, I was entrusted with my own fat copy of Our Bodies, Ourselves, which I received like a diploma for graduating into womanhood. When my working class neighborhood well-meaning-ly treated my dream of "being a writer" as if I was telling them I wanted to be the tooth fairy when I grew up, mom scoured library book sales for writers' biographies, writing guides and how-to books on making it as an artist with a limited means.
As we both grew older, it became an affectionate game between us: gifting or lending each other books to help with our lives' latest hurtles, or ones that reminded each other of the spark we loved so much about each other. The books my mother gave me were lenses through which I looked at the world: a way to remember who I was in her eyes, and a guidebook to help me get where I wanted to go.
When my mother unexpectedly passed away in May 2015, I clearly remember wishing she could come back to life just for five minutes, so I could ask her what books to read to get me through this grief.
How to Love the Empty Air by Cristin O'Keefe Aptowicz, $14.50, Amazon
Luckily, the community of writers I am grateful to consider as family swooped in, and sent me a lifeboat of books to comfort me during that first hard year. Here are some of those books which helped me the most: