The 5 Books You Need To Read To Better Understand America's Opioid Crisis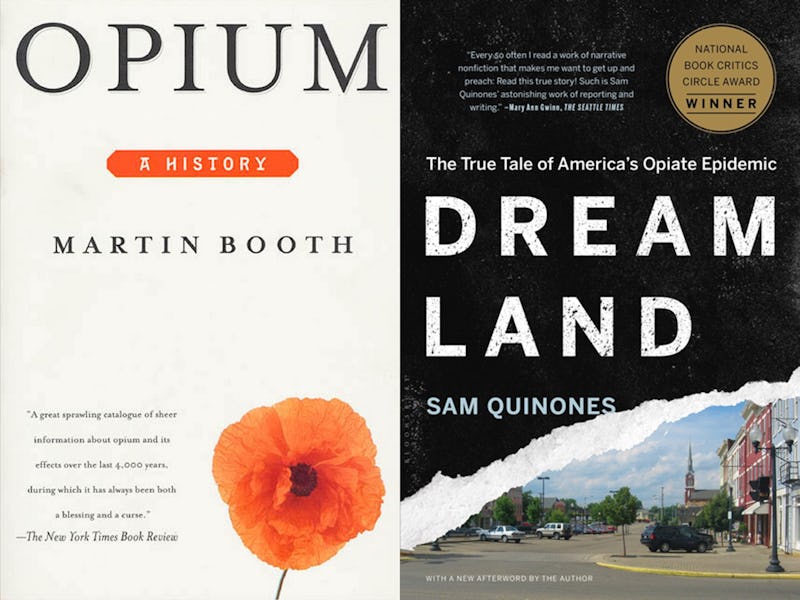 In 2017, our nation has been gripped by one tragedy after another, but there is one in particular that has politicians in both parties paying attention: the national opiate crisis. For those of you trying to understand the opiod epidemic that has been gripping the United States for years, these essential nonfiction books can help.
In August, Donald Trump declared a the opiate epidemic a national crisis, but that is all he did: declare. A month later, and the administration is yet to take any formal action, and the problem just continues to grow. Six states — Maryland, Massachusetts, Alaska, Arizona, Virginia, and Florida — have declared opiate use a public health emergency, and have already increased funding and started putting new policies in place to combat it.
Unfortunately, it still isn't enough. In 2016 alone, drug overdose deaths reached over 59,000, and that number is on track to grow even bigger in 2017. A serious and dangerous epidemic that crosses racial, gender, sexuality, and class boundaries, opioid addiction is no one specific group's problem: it is one of our entire nation's biggest threats.
To help you better understand exactly how the epidemic got started, what is being done to combat it, and how it affects people across the country, I've rounded up these five essential nonfiction books on the topic that should be considered required reading.