5 Classics We Should've Skipped In High School – And 5 Books To Read Instead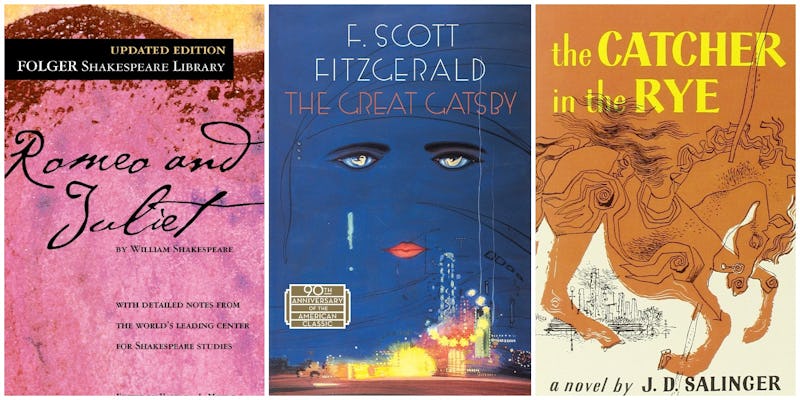 There are certain books that, even if you didn't personally read them in ninth grade, you associate with high school reading lists. You know the type: strong moral character, conducive to in-class discussions and take-home essays. They're seemingly always dog-eared, even if they're brand new, and there's the expectation that somewhere, on some page, will be notes, in pencil, about literary tropes. But are there classic books we should skip in high school? And if so, what do we read instead?
Now, before we go any further, I want to be clear — I'm not saying that we should never, ever, not once read these books that for generations we've deemed mandatory classics. You should read them. We all should, probably, but on our own time. Because books that are specifically chosen for classrooms, for high school students about to venture forth into the world with their new minds and shiny hopes, should carry in them the potential for disagreement, for arguments, for debates, for shifting perspectives, for lessons learned and beliefs questioned. They should simultaneously be familiar and very, very new. They should show a diverse set of protagonists. They should be written by a diverse set of authors. They should reflect the world we're currently navigating.
And when the word "classic" is synonymous with white male writers writing about white male protagonists, then we need to take a step back and consider what we mean when we say "classic"... and why.