Astrologers Say These 5 Zodiac Couples Have A Lot Of Chemistry Early On, But May Not Last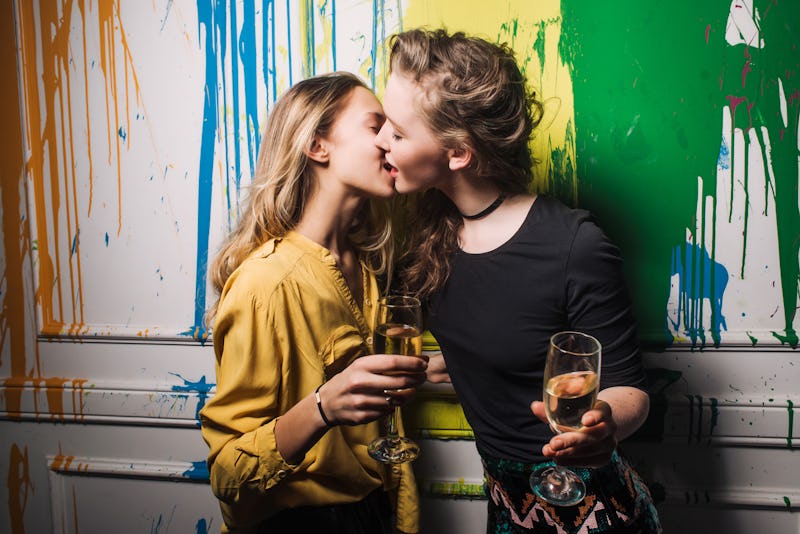 Shutterstock
Oh, what our sun signs can tell about us. Sometimes they seem to accurately describe all of our qualities and the shifts in our destiny, other times, not so much. But trying to figure out if things are going to work out with a crush has got to be the most common reason for keeping track of your astrological weather. Amirite? So, it is worth noting, that depending on what you're looking for, there are some zodiac signs that have great chemistry initially but are maybe less likely to be buried next to one another.
As astrologer Patricia Clark Hippolyte tells Bustle, nothing is set in stone. Relationships depend on the individuals who are participating in them, plain and simple. And when it comes to a person's astrology, it's about your personal birth chart; as in, where the sun, moon, and planets were the very moment you slid into the world.
"Everything else in the chart has to be taken into consideration when you're looking at these things, like where your moon is located, where your Venus is (the ruling planet of love), and which planets are opposing each other," Hippolyte says. "Nothing is set in stone, but to look at the sun sign is giving the basics."
Don't worry if things say your crush or your beau isn't immediately astrologically compatible
"My parents are a Leo and a Sag, and fundamentally, there are some differences there. Leos are set in their ways, and a Sag is all about freedom. But they've been married for 57 years. Something has to be compatible in their charts," Hippolyte says. Sounds like it.
Here are the zodiac pairings that have chemistry initially, but may not last.