These Totally Chilling Books Will Add A Sharp Tinge Of Terror To Your Cosy Night In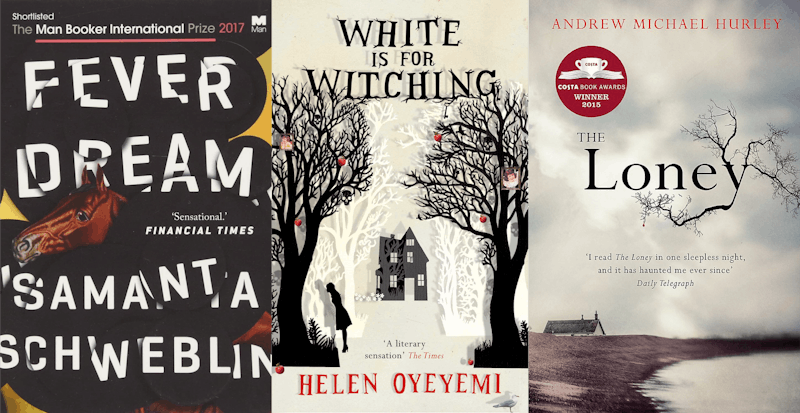 We're a mere 10 days away from the turning back of the clocks, heralding shorter days, longer nights — and yes, one extra hour in bed. But that delicious slice of extra sleep isn't the only thing to look forward to come Sunday, October 28. Darker, colder nights mean it's officially reading under a blanket by the fire season (or in bed with a hot water bottle, or in a massive jumper with a mug of hot chocolate, or whatever your preferred configuration of cosiness looks like). Crack open one of these five creepy books for cosy nights with a sharp tinge of terror.
Horror, of course, is eternal — there's no need to confine your scary movie consumption to Halloween, for instance. But there's something about huddling under a duvet, a forbidding Autumn night outside, that perfectly complements a certain type of creepy fiction: a book that unsettles, that stains the ordinary with unease, that leaves unanswered questions writhing in your head as you attempt to get to sleep. Try Helen Oyeyemi's White is for Witching, for instance, which tells of haunted houses and haunted people; or Things We Lost in the Fire by Mariana Enriquez, which blends horrors both real and paranormal. With five profoundly chilling books on this list, it's past time to get reading!