5 Creepy Things Your Pet Can Sense — Including Ghosts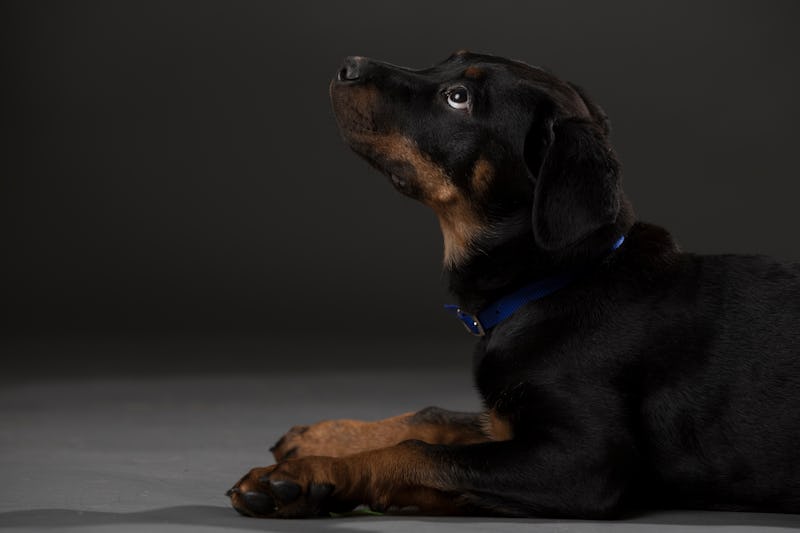 Dan Kitwood/Getty Images News/Getty Images
Whether it's an earthquake, drugs in someone's bag, or an otherworldly spirit, chances are Fluffy and Fido know what's up before you do. The creepy things pets are able to sense might freak you out. However, if you think about it, it's actually pretty boss to have your own four-legged alert system. A lot of people think that while dogs can sense weather events and sniff out things like drugs and bombs, their abilities don't extend to the paranormal. But if it's ever happened to you, then you know it's real.
Personally, my beagle BiBi twice alerted me to an apparition hovering in my doorway when I lived in historic, and famously haunted, apartment in Los Angeles. I would not have thought her a ghost hunter unless I had seen the spirit with my own eyes after she woke me up in the middle of the night by furiously barking at it. "Dogs can absolutely see spirits," Karen Anderson, a professional animal communicator, psychic and medium, tells the pet website Chewy.
"It can be a human, another animal, sometimes non-human, like angelic energies that are around. But, just like humans, some pets are very tuned in and more sensitive, and others don't have a clue. Every animal is different." Because animals have heightened senses of smell, sight, touch, and sound, it's not too difficult to believe they can suss out what's going on in the spirit world. What else do experts claim pets can sense that humans can't? Some of it is pretty creepy.