It's No Surprise That Female-Centered Dystopian Novels Are So Popular — Here's 5 To Read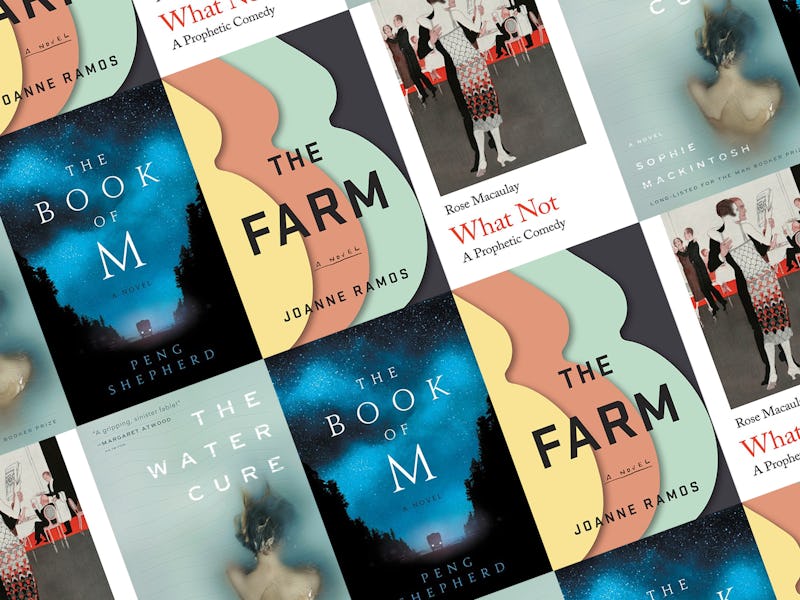 From The Handmaid's Tale to Parable of the Sower, Before She Sleeps to Vox, female-centered dystopian fiction has been giving voice to women's greatest rage — and deepest fears — for decades. But while the genre has been in print for generations (Rose Macaulay's What Not, for example, was published a century ago), the mass appeal of feminist dystopian fiction is relatively new. Once a niche genre, the last two years alone have seen the publication of dozens of titles: Louise Erdrich's The Future Home of the Living God, Leni Zumas' Red Clocks, Naomi Alderman's The Power, Jennie Melamed's Gather the Daughters… and more. And although the genre may be fiction, the issues that feminist dystopias explore are all too real.
Issues like misogyny, tyranny, violence against women, limited reproductive rights, restricted access to education, loss of autonomy, environmental devastation (which disproportionately affects women, globally), and others. While the world might not have taken quite as extreme a turn as, say, Gilead, it certainly echoes the institutionalized sexism of Atwood's Republic.
It's no coincidence that these books have appeared in greater numbers — and garnered increasing readership — during the first two years of the Trump presidency, following the Women's March and the eruption of the #MeToo movement. Perhaps we find comfort in visualizing our darkest futures, so that we may not become them. To that end, here are five feminist dystopian novels for your TBR pile this year. Under his eye, readers.