How Serena Williams Taught Us To Deal With Haters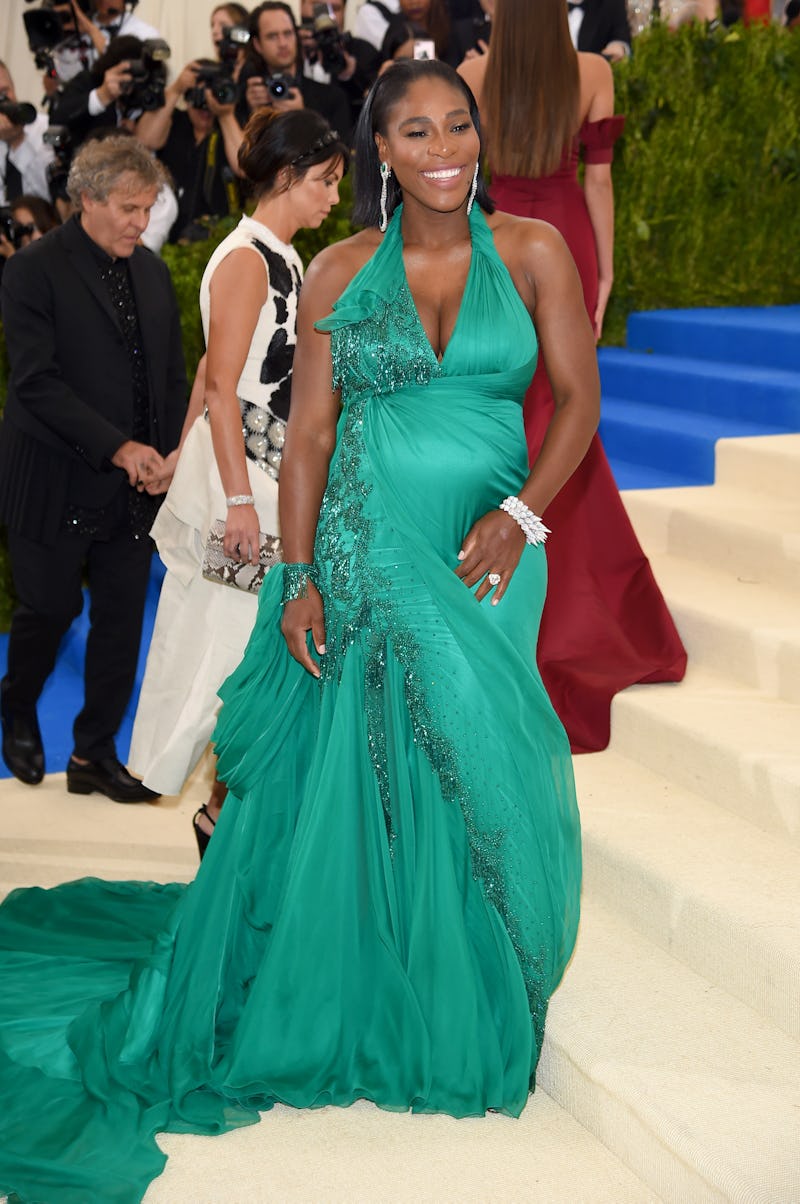 Dimitrios Kambouris/Getty Images Entertainment/Getty Images
The greatest athlete of all time, or g.o.a.t., Serena Williams hasn't exactly always been recognized for her incredible athletic ability alone. In fact, more than a few times, it looked like more major media outlets and even other players have shifted her narrative to focus on all the wrong things. But with 23 grand slams under her belt, a ring on her finger, and a baby on the way, Williams has stayed #winning.
Let's back track a little and talk about just how great Williams really is. Just this year, Williams after losing last year to Karolina Pliskova at the U.S. Open Semi Finals, she reclaimed #1 in singles and #2 in doubles. But Serena William's stats aren't the only thing that make her nothing short of amazing. It's her drive and confidence to #win in the face of adversity that makes her a thing of champions.
ET reporter Anna Donahue recognized Williams' genius as her focus on playing the game. "She has shown that as long as you are passionate and competitive and want to metaphorically tear your opponent into tiny little pieces, you are the best," Donahue wrote. "Everything else is noise, and that is the standard she alone can set."
This standard Williams sets extends past tennis, and easily makes her a #blackgirlmagic favorite for facing the people who continue to critique or provide their two cents. There are plenty of wins that we could attribute to this genius, but there are also plenty of moments this year off the court that made fans scream, "Go girl!" Those moments are also gems about how to handle our toughest critics, body-shamers, and haters who would rather speak negatively about you.
If Serena Williams teaches anything, it's how to turn those haters into motivation to keep at it.
1. Ignorance is best met with courage.
Enough said here! You had everyone at, "I said it once and I'll say it again," Serena. There is a simple lesson here: the best way to respond to ignorance is to show them that you aren't afraid of them.
2. Your success is sometimes the best response.
Yet again, Serena Williams' speech at the Sports Person of The Year ceremony shows us that body shamers will never prosper. She said, "I've had people look past me because the color of my skin, I've had people overlook me because I was a woman, I've had critics say I [would] never win another Grand Slam when I was only at number seven — and here I stand today with 21 Grand Slam titles, and I'm still going." This proves that sometimes you don't need to say anything or address anyone; sometimes focusing on your success can say more.
3. You don't have to prove anything to anyone but yourself.
When New York Magazine asked if she felt a certain weight to represent her race as one of the few female, black tennis players, Williams quoted Nelson Mandela. She said, "I don't dwell in the past. If I do, I'll be swallowed up by negativity. As Mandela once said, 'I will be in a mental prison.' " Her answer not only sheds light on this unfair burden, but about how embracing yourself and your talents is sometimes just enough.
4. You need to use your voice not just to stick up for yourself, but for people around you.
When you decide to speak up about negativity, do it with purpose. Williams taught us just that in her persistent speaking out against police violence, from Philando Castile, a black man shot by a police officer as his girlfriend streamed it on Facebook Live in 2016, to black youth such as Christian Taylor, a 19-year-old unarmed college student shot by a police officer in 2015. She posted on Facebook after Taylor's death that she wouldn't remain silent, and she hasn't — using her platform to elevate this escalating problem and spread awareness.
5. Optimism is the best remedy for people's negativity.
As one of the greatest athletes to set foot on a tennis court, it may or may not surprise you that Williams doesn't read the tabloids or comments about her. She chooses to focus on the game she loves to play, and even Williams' passwords are positive affirmations. Her unique outlook on life has not only helped her develop a mental toughness, but a champion nonetheless.
So just when you feel yourself sinking into self doubt or angry about a certain critique, think to yourself, "What would Serena do?" for inspiration. Serena's legacy is enough of an example, but her ability to face adversity is truly a superpower worth studying.