5 Misconceptions About Male Feminists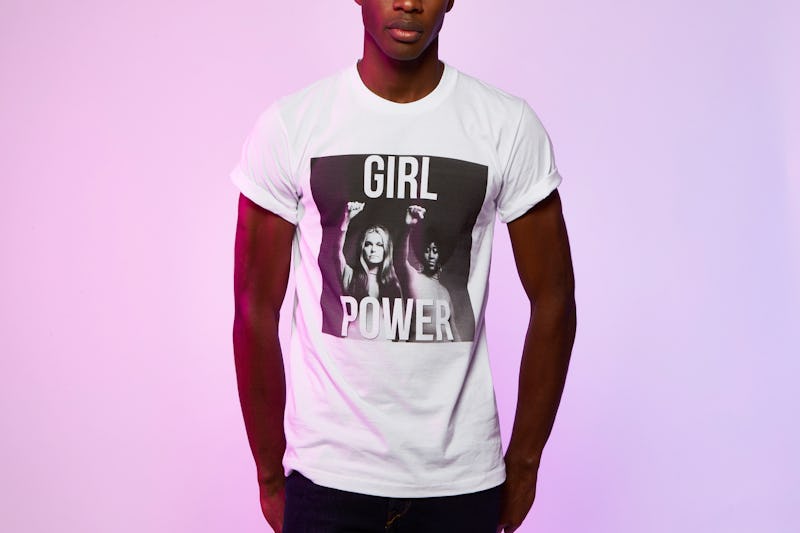 Bustle
There's a lot of rhetoric and anxiety around the idea of male feminism, including the valid question about whether men can call themselves "feminists" at all, because regardless of their own intersectionality in other points, they will not at root have a female experience in the world. (It's a tricky issue with a lot of arguments on both sides, so for the sake of this article, I'm using the term "male feminist allies," to imply total agreement with the principles of feminism by dudes.) But there are also a bunch of misconceptions about men who talk about themselves as supporters of feminism, whether it's from other men, other women, other feminists, or anybody at all.
Male feminist allies with real and effective rage about gender inequality exist. I should know, I married one. (It's a good habit for feminists in general not to let people who don't believe in their fundamental right to equality anywhere near their vaginas.) And I married one who's also intensely sensitive to the power dynamics of a man declaring himself a feminist, and how problematic and "white knight-ish" that can seem. But the way some people talk about feminism and dudes, it's as if he's a unicorn. And he is not.
Here are some home truths about the myths about male feminist allyship, and where they come from.