These Weird & Wonderful Books Are All Out Next Month, So That's Gifting Sorted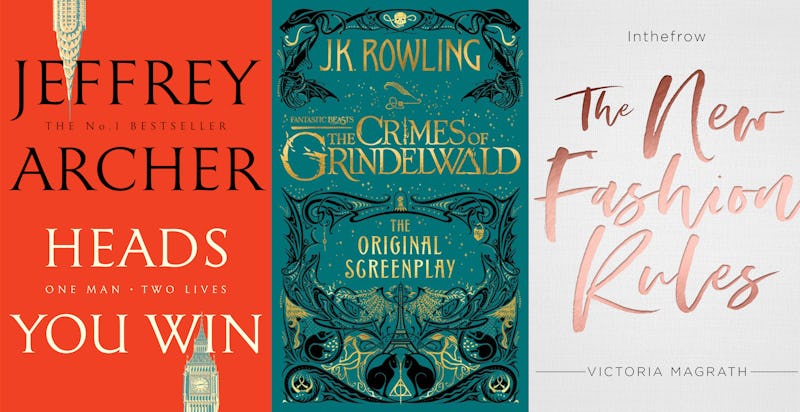 It is official: the clocks have gone back, the weather has taken a turn for the colder, and it is dark by 7 p.m. I think I can safely assume that we are not going to be having any more heat waves and we are on a one way trajectory to cosy, candle lit nights in with a good book on the sofa. But if you're in need of some new lit here are five new books coming in November 2018 in the UK which will make the perfect stocking filler or little treat for yourself.
Whilst I am all for pub trips and Christmas parties the colder months are not meant for standing outside in a smoking area, dressed to the nines, and huddling around people just to maintain your body temperature so you don't freeze. If you can't imagine anything better than lighting a candle (or six), putting on a face mask, and getting lost in a book, then the run up to Christmas is your time. So many books are released in the festive period because lets be real, a good book makes the perfect gift. So, if you are the one of the organised few who has already started planning Christmas presents or just need a good story to get you through the cold morning commutes here are the top five new books being released in November which are perfect as a stocking filler or a little gift for yourself because in these dark nights you've got to treat yourself.