5 People Trump Gave A "Full & Unconditional Pardon" To — But Not Alice Marie Johnson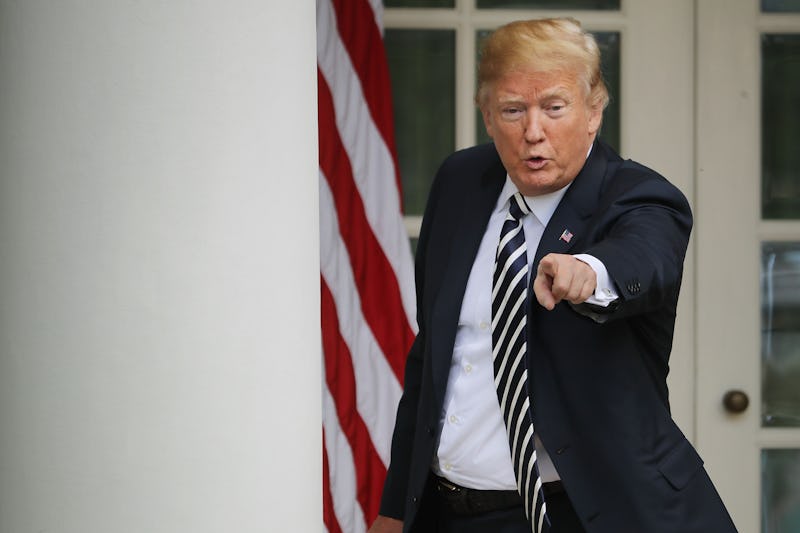 Chip Somodevilla/Getty Images News/Getty Images
Never doubt that Kim Kardashian gets results. On Wednesday, following a meeting last week with the reality TV star, President Donald Trump commuted the sentence of Alice Marie Johnson, a 63-year-old grandmother who was serving a life sentence in prison on a first-time, non-violent drug charge. He did not pardon her, however, meaning that he didn't wipe her record clean ― she's still a convicted felon, but she'll be released from prison.
This raises a compelling question: how does Trump decide who deserves to have their slate wiped totally clean? What sorts of people ― found guilty of which sorts of crimes ― does the president believe are deserving of a full pardon, rather than merely a commutation?
In Johnson's case, it's far from an academic question. Although she definitely has reason to feel grateful to the president ― and maybe even more so to Kardashian, who championed her cause for months ― the fact that the felony will remain on her criminal record can have big implications. People reentering society with these sorts of criminal records can face huge barriers in housing and employment, for example, and in many states, lose their voting rights.
So, how many people has Trump pardoned so far, and how (if at all) do their backgrounds and offenses stack up against Johnson's? Here's the full list dating back to the start of his presidency, which began on Jan. 20, 2017.