These 5 Podcasts Created By Women Should Be Required Listening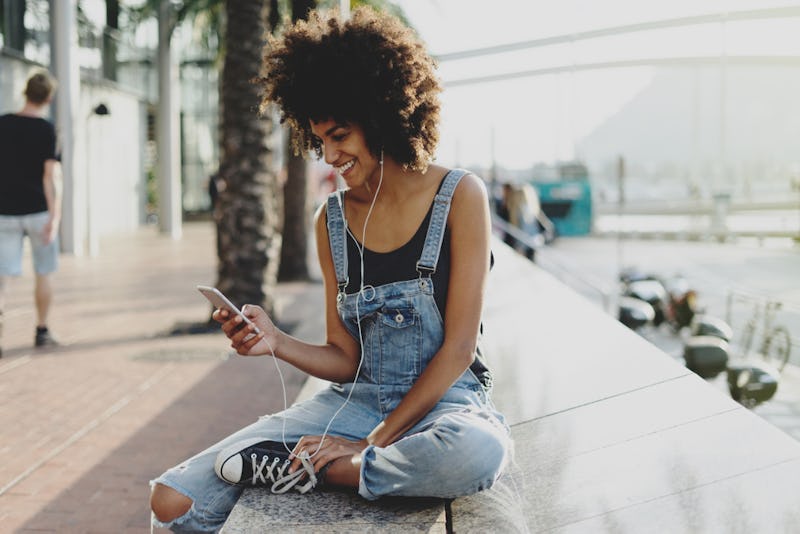 JKstock/Shutterstock
For me, the best way to wind down after a long day is by changing into comfy pajamas, crawling into bed, putting on a podcast, and letting my mind drift off into ~relaxation~. As an avid podcast listener, I'm always on the hunt for new and exciting ones I haven't heard of before. And, these unique podcasts created by women are among some of my favorite I've come across.
Podcasts are becoming increasingly popular among Americans. Forty-four percent of Americans over the age of 12 say they have listened to a podcast, according to Edison Research, and that number is expected to grow.
Whether you are brand new to podcasts or a regular listener looking for something new to add to your mix, there are tons of podcasts out there that feature women and that are created by women. To celebrate this fact, this November WNYC Studios is hosting Werk It: A Women's Podcast Festival in New York City that features everything from live tapings with your fave podcast personalities to mentoring sessions to opportunities to pitch your own ideas for a show. Plus, the presenter lineup is full of cool women whose projects should definitely be on your radar — including these five podcasts listed below.
Whether you prefer a true medical mystery podcast, podcasts that feature LOL-worthy comedy, or just podcasts about life, the options are limitless. Here are five cool podcasts created by women featured at Werk It 2018 that you should be listening to.