Why We'll Miss Reader-In-Chief Obama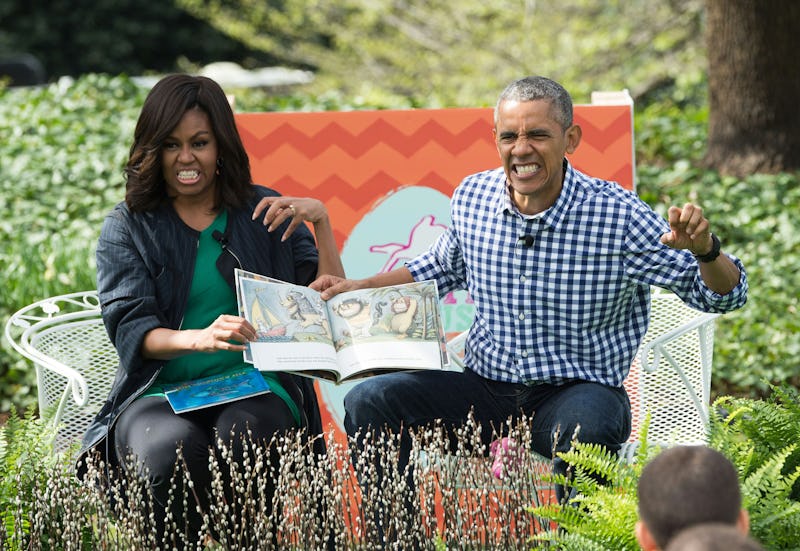 NICHOLAS KAMM/AFP/Getty Images
Today is not a good day. Today is one of those days that is so not good that it will be remembered by history. Today, the United States of America's first black President, Barack Obama, will be passing the presidency to reality TV host, consistently bankrupt businessman, and possible golden shower enthusiast, Donald Trump.
For many, particularly millennials, the pain of this transition is new and terrifying, as the only other President we've really lived under was George W. Bush. The collective ethos harkens back to the days of John F. Kennedy, who was loved and mourned not like just like a President, but like a hero and a friend. Many of us today feel not only like our government is changing, but that we're losing one of the few good things about this country.
The Obama Administration, which is, of course, bigger than Obama himself, was far from perfect, and, in fact, upheld some of the country's deeply rooted white supremacy. Mass deportations still happened, drone strikes killed Middle Eastern civilians, and black people were still killed by police across the nation.
I don't say this to attack Obama, because he's only one piece of a much larger puzzle. Rather, I say it to validate the people who can see everything that Obama has done, while still loving him for everything that he is. He could never have changed everything and saved all of those lives because this country would never have let him, and certainly the violence and bloodshed was lesser under him than it would have been under someone else.
Heaviness aside, we all deserve to take a moment to appreciate Obama not only for his political legacy, but for his book-inspired one as well, because something tells me books, reading, and writing won't be big parts of a Trump Presidency. Here are five reasons we're really going to miss our Reader-in-Chief, President Obama.