From The Office To Dinner, These Rain Boots Will Keep Your Feet Dry In Style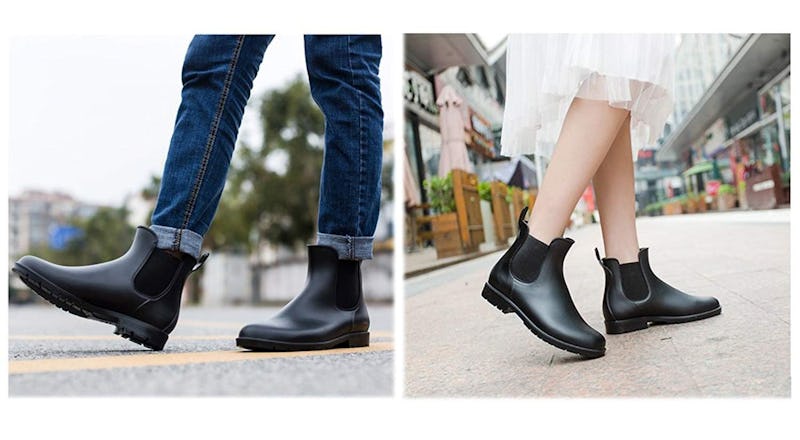 Amazon
Rain boots are great for puddle hopping, but many can present a few problems, too. They keep your feet dry, but classic galoshes might not be suitable for all-day wear, especially if you work in an office. And if it's just sprinkling outside, galoshes can be a big commitment that can leave your feet a little on the hot side. Plus, while galoshes provide a lot of weather protection, they can also be heavy and don't breathe well. Stylish rain boots that look like shoes not only look great, but are often lighter and offer advantages like laces and better support for your feet.
With these top picks below, which include everything from a tennis shoe perfect for muddy festivals to flats that will work even in the office to a classic Chelsea boot, say goodbye to having to pack a second pair of shoes on rainy days. Most of these styles cover less of your foot and leg in rubber or other waterproof materials so your calves can breathe a bit more, but they still offer a sturdy sole with plenty of gripping power to prevent slips.
Best of all, they're all available on Amazon and some are even less than $30.