You Should Know About These 5 Sexual Assault Cases The Supreme Court Has Ruled On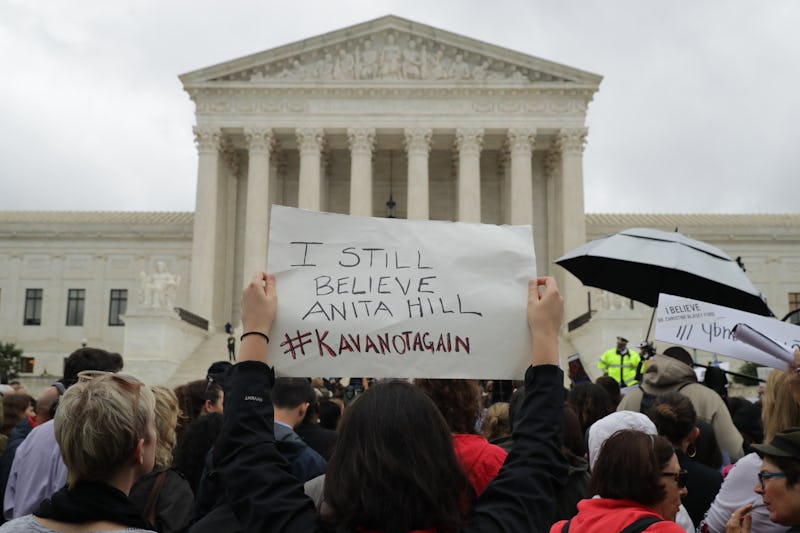 Chip Somodevilla/Getty Images News/Getty Images
Brett Kavanaugh's Supreme Court nomination has been derailed, at least temporarily, by two accusations of sexual misconduct that he has repeatedly denied. But those who believe Kavanaugh's accusers fear his decisions would chip away at women's bodily autonomy — as well as all sexual assault survivors' rights — if he's confirmed to the bench. While the high court focuses on questions surrounding the law — not whether or not a specific person is guilty of a crime — the Supreme Court has ruled on cases involving sexual assault in the past.
The Supreme Court can hear almost any case on appeal "that involves a point of constitutional and/or federal law," according to the United States Courts' website. Because states dictate sexual assault laws within their own borders, an assault case would have to raise questions about the constitutionality of a specific state law in order to make it to the Supreme Court. Even then, a majority of justices must vote to accept a case.
Because of this standard, most sexual assault cases heard by the nation's top justices have focused on the constitutionality of certain court practices or who can be liable in specific types of sexual assault cases. And these five precedents impact how lower courts rule on sexual assault cases across the country.