5 Things All Cat And Dog Owners Should Know About Nutrition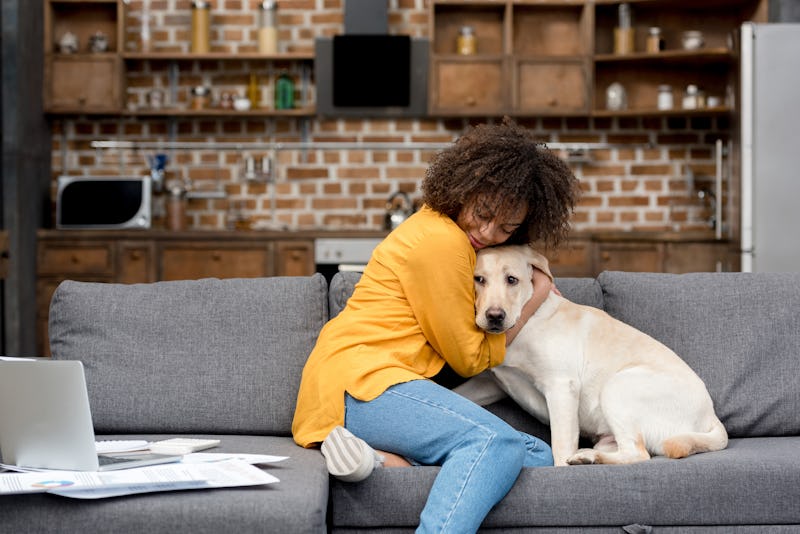 LightField Studios/Shutterstock
We are living through a veritable food renaissance. Thanks to advances in manufacturing, new modes of distribution, and intense public interest in the health benefits of certain foods, there are more dietary options than ever before. The revolution extends to pet nutrition as well. Between 2014 and 2015, pet food production increased by 22.5 percent, culminating in 29.5 billion dollars spent on pet food in 2015 in the United States alone. This sales boom is accounted for, in part, by pet parents who understand that what they feed their beloved pets can have a profound impact on their quality of life.
With optimal pet nutrition in mind, some pet food companies have risen to the occasion. New dietary supplements and pet foods with organic ingredients are available to meet the demands of cat and dog lovers. Unfortunately, there continue to be less healthy options on the market, and clever marketing can lead well-meaning pet parents to make less-than-healthy choices for their cats and dogs.
But now, thanks to NomNomNow, healthy pet nutrition is more accessible than ever before. Under the direction of Dr. Justin Shmalberg, a board-certified Veterinary Nutritionist and a leader in veterinary nutrition, NomNomNow has released a line of products that optimize pet nutrition via delicious, human-grade recipes that are pre-portioned for your furry friend and delivered straight to your door. NomNomNow offers customizable meal plans, including a variety of unique recipes and additional supplements to improve your pet's gut health, meet their weight goals, and boost their immune system.
And bonus: NomNomNow is currently offering a 50% discount on your first order when you subscribe.
Read on to discover five key facts about pet nutrition, and how NomNomNow is addressing them through their specially formulated products.