5 Things You Didn't Know About Celeste, The Winner Of BBC Music's Sound of 2020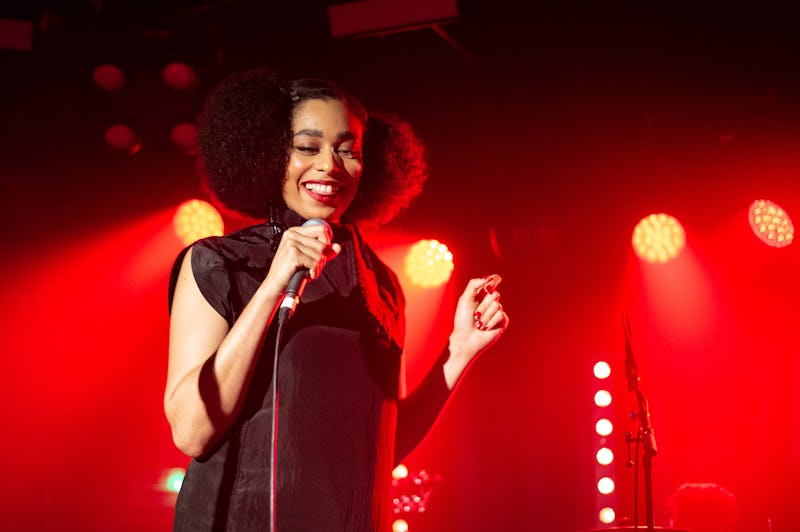 Joseph Okpako/WireImage/Getty Images
If the singer Celeste isn't on your radar yet, she definitely should be. The 25-year-old just won BBC Music's Sound Of 2020, an award previously awarded to the likes of Adele, Haim and Ellie Goulding.
"I'm really, really happy," the British-Jamaican soul singer said after being told she had won. "It's like all of the work that went in throughout the [last] year wasn't invisible."
The award, voted on by a panel of 170 industry professionals – from Billie Eilish and Lewis Capaldi, to journalists and DJs – it recognises musicians tipped for success in the coming years. Scooping second place this year was indie band Easy Life, followed by pop-punk firebrand Yungblud in third.
Celeste's soulful voice has been described by BBC Radio 1 DJ Annie Mac as "phenomenal" and recently won her another accolade – the Brits Rising Star award – back in December.
Born Celeste Epiphany Waite in Los Angeles, the songstress was raised in Brighton and is now based out of London. She's dropped two EPs to date: 2017's The Milk and The Honey and 2018's Lately. Last year, Compilation 1.1 gathered seven tracks in one compilation, including her breakthrough song "Strange," which has amassed more than 1.2 million views on YouTube.
There's no doubt that she is destined for a bright future, not least as a BBC Music's Sound Of alumn, so in here are five things you didn't (and should) know about her.