These Insect Bite Remedies Will Get Rid Of That Swelling ASAP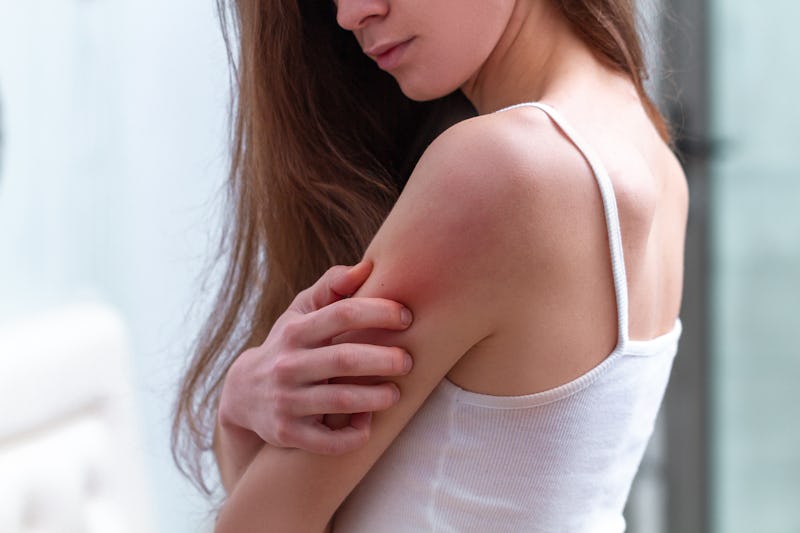 Shutterstock
If there's anything that the recent heatwave has taught me, it's to cover yourself in insect repellent. Unfortunately, it has taken the experience of several inflamed and itchy bug bites to make me realise that. Now I'm stuck with numerous red lesions, the only thing to do is figure out how to make them quickly disappear. And I'm sure I'm not the only one. So if you're also wondering how to get rid of insect bites, here are five tried and tested methods that may help.
As the NHS states, the majority of insect bites and stings will disappear on their own within a few days, if not hours. But it is possible for some people to experience a mild allergic reaction in the form of a larger patch of swollen, red, or painful skin. This can take around a week to go down. (Serious allergic reactions are less common, but any signs of dizziness, breathing problems, or a swollen face or mouth should be immediately treated by a medical professional.)
Before trying any of the following remedies, the NHS advises washing any affected areas with a simple combination of soap and water. And, of course, try not to scratch.