Torn Between Zoom & Google Hangouts? Here Are The 6 Biggest Differences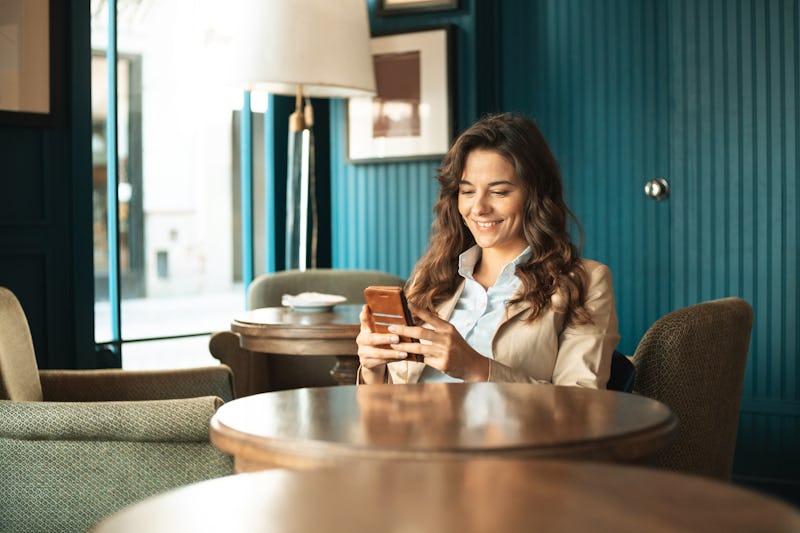 MesquitaFMS/E+/Getty Images
The coronavirus outbreak has forced people to get creative when it comes to how they communicate with family, friends, and coworkers. If anything, living in the digital age amidst this pandemic has proven to be helpful. From social media apps to messaging platforms, there are plenty of options out there to help you stay connected with others, despite not being able to see them in person. But with so many choices available, it's worth looking into the differences between platforms like Google Hangouts and Zoom, so you can figure out which is best for you.
Google Hangouts was released in 2013 as a way of combining the company's previously separate softwares like Google Talk (for calls), Google+ Messenger (for chat), and the original Google+ Hangout (for video) all into one. Over time, the platform added voice calling and video calling to accommodate for all types of virtual conversation.
Zoom was released the same year, but started really climbing up app charts in 2017, according to The Business Journals. Since then, it has been gaining traction — especially so during the recent outbreak, when many people are turning to the app for their video conferencing needs (whether professional or personal), according to CNBC. In fact, Reuters reports that the app has increased its daily active user base by 67% since January.
While at the core, both platforms are useful for staying connected during these times of social distancing and self-quarantining, there are some key features that make them each distinct. Whether you want to use a video chat app for work meetings or for staying up to date on your friends' latest gossip, here are the most noticeable differences between Google Hangouts and Zoom.