6 Expert-Approved Ways To Work Out While You're Recovering From An Injury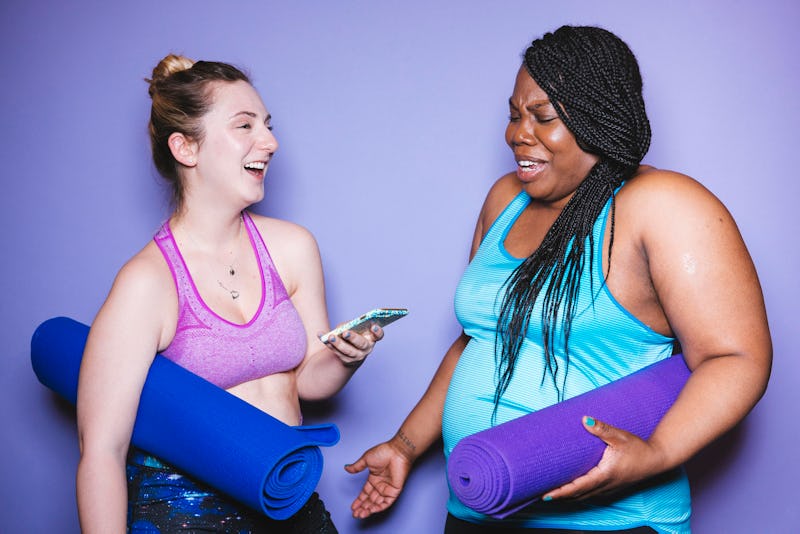 BDG Media, Inc.
If you're recovering from an injury, you'll probably need a period of downtime and rest in order to heal up — which, for anyone who's used to regular workouts, can be kind of frustrating. It's never a good idea to push an injured area too hard, but some movements can be therapeutic. Knowing which types of exercise to do when you're injured can help keep you moving safely, while allowing your injury time to mend.
""Every form of exercise, from boxing to tai chi, is a form of stress on your body. Ideally, the stress is appropriate enough that it [...] results in your muscles and tissues getting stronger" over time, movement scientist Gregory Gordon, teaching fellow for the Cybex Research Institute, and founder of Exercise-Intelligence in Manhattan, tells Bustle via email. Recovering well from an injury tends to hinge on what type of injury you have, while also making sure that your fitness plan during the healing process and post-injury is right for your individual needs, Gordon says.
Dr. Armin Tehrany, founder of Manhattan Orthopedic Care, tells Bustle via email that "Depending on the type of injury [you have], active rest and non-weight bearing workouts are best as they promote healing."
While it will take some time to get back up to speed with your fitness routine post-injury, and you should always check in with your doctor to make sure you're clear for certain movements, here are six exercises to try when you're injured, that can help keep you active and assist your recovery, according to experts.