6 Rituals That Will Help You Harness The Energy Of This Month's Harvest Moon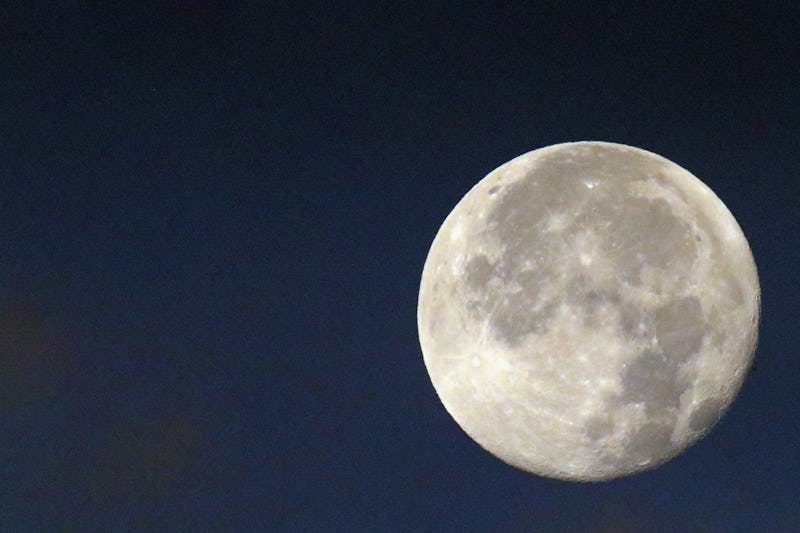 Bruce Bennett/Getty Images News/Getty Images
The full harvest moon Sept. 24 is appropriately named because it's an ideal time to harvest everything you've worked on manifesting this summer. If you're looking to harness the energy of the full moon to reap everything you've sowed, practicing some September 2018 harvest moon rituals can give you a little cosmic boost. Just like harvesting crops, which is how the harvest moon originally got its name, harvesting your karmic energy isn't always easy. Sometimes there's a drought and you're not able to grab any low-hanging fruit. On the heels of the cosmic chaos of the past few months, the full harvest moon is going to make you work a little harder than you want.
"As we navigate this cycle it is important to practice compassion, patience, and kindness to ourselves and others," Spirit de la Lune noted on their blog. "You will gain more clarity and insight if you allow yourself space to do your shadow work, especially now that Saturn has gone direct on Sept. 6." This is where harvest moon rituals can help you uncover hidden gems. What's more, in order to make room for new gifts from the universe, you've got to do a little karmic house cleaning, and that's just what full moons are for.
"The full moon represents the most powerful point in the cycle, it is a time of high energy and high power and is a time to release and let go of all that no longer serves you, in order to welcome in the new," Forever Conscious explained on their blog. "In the cycle of death and rebirth, the full moon represents the starting of the death." If you're ready to retire the dark and twisty energy of the summer of eleventy-million retrogrades, try one of these harvest moon rituals to cleanse your mind, body, and soul.