6 Inspiring Things You Need To Know About Detroit Fashion Guru Roslyn Karamoko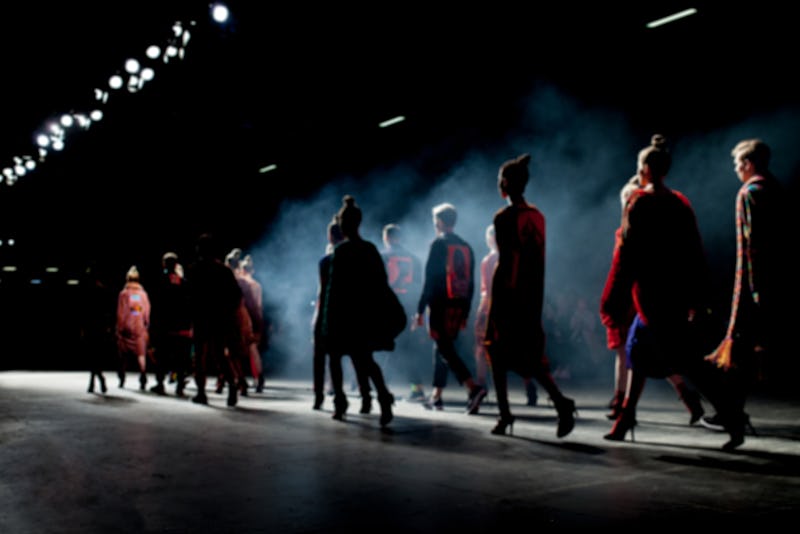 CatwalkPhotos
Here at Bustle, we believe that in order to truly live your best life, you have to begin by learning about — and learning from — the women who paved the way. That's why we teamed up with Lexus to highlight some incredible women who are pioneering their industries, their careers, and most importantly, their communities.
Sometimes it takes an outsider to see potential in something that's already been discovered. That is very much the case for Roslyn Karamoko, founder and CEO of Détroit Is The New Black, an apparel brand dedicated to promoting the tremendous pride of Motor City residents, and particularly of its black community.
Detroiters certainly have a lot to be proud of. Home of Motown music, the American auto industry, and a new cultural resurgence that gives it outsized influence as a "regional city," Detroit is a city of icons.
Détroit Is The New Black celebrates this history and culture through a fiercely contemporary — and controversial — phrase. It also gives back to the community in tangible ways through a variety of programs that leverage the company's retail space and its profits to advance the people and the causes that make the city great.
So how did Roslyn create such a successful brand out of such a tricky proposition? Read on to discover 6 inspiring keys to her success.
1. She Loves Detroit Like An Insider, As An "Outsider"
In order to lead such a Detroit-specific brand, Roslyn has to be upfront about the fact that she isn't originally from Detroit. Her outsider status was a barrier to some locals at first, who saw her as appropriating their pride in the city. But Roslyn loves Detroit as much as anyone, and she has taken the time to learn about its history and culture.
"There's so much history here," says Roslyn. "American history, black history, music, art. Even French history that many don't know about." (In fact, the cedilla in the spelling of the brand's name is a reference to the city's French origins.) "I wanted to find a way to weave all of these elements into something that felt contemporary while also retaining the heritage."
Over time, the locals have seen how Roslyn uses her brand to highlight all of the elements that make Detroit so special to its residents.
"As we continue to evolve and give context to the brand, this has eased some of the initial sensitivity around the thought that we're just another brand coming in with the intent to gentrify."
2. She Knows The Fashion Industry Inside-Out
Roslyn's professional background sets her up for success in her current venture. She earned her BA in Fashion Marketing from Howard University, then moved to New York to work in the buying office of a major luxury retailer. She parlayed that role into becoming a global buyer for an e-commerce start-up based in Southeast Asia, which brought her to Singapore, one of the world's most innovative fashion capitals. She arrived in Detroit in 2013 with this wealth of experience, and her love of the city inspired her to launch her first self-made brand there.
3. She Embraces Controversy
When you name a brand "Détroit Is The New Black," you're asking for controversy. Roslyn knew from the jump that her brand's eponymous phrase was going to be controversial, so she embraced controversy as part of the brand's ethos, emblazoning the phrase on much of her apparel and thereby raising the controversial statement to iconic status.
"It's a tricky phrase," says Roslyn. "Though it's a fairly known colloquialism, it takes on certain racial connotations when preceded by the word Detroit (it being a majority black city). I can't say this was unexpected, however. The intention was to start the conversation around gentrification, race, and how to move cities forward while being inclusive of the native residents."
4. She Uses Her Retail Space As A Community Space
The Détroit Is The New Black's retail space doubles as a community space and incubator for brands, designers, and artists looking for a platform in the city.
"I think of it as a package for local Detroit culture" says Roslyn, adding, "inclusive culture, which isn't always represented in developing areas."
Aside from providing a valuable showcase for community members, the company also donates uniforms to the Detroit Public Schools Foundation, supports the ongoing water crisis in Flint, Michigan through proceeds donated to the Flint Chamber of Commerce, and hosts charity events.
5. She's Grateful To Have Earned Her Customers' Trust
When reflecting upon her pioneering fashion brand, Roslyn is grateful to the people of Detroit, as well as her customer base worldwide, for trusting her vision. Without the solid base of support she built in the city, there's no way the brand would have found the success it has.
"It means everything. It's a chance to have a voice and shift perception, and an opportunity to have a lasting effect on culture that hopefully will change the way we think about expression, fashion, retail, and community involvement."
6. She Sees Her Success As A Model For Other Women
Roslyn sees her success as an entrepreneur as replicable. Her advice for other women entrepreneurs?
"Just start. I believe our hearts/consciousness/God tells us exactly what the world needs from us, and somehow we manage to talk ourselves out of it. Follow the instinct, and just start. The universe will conspire to take care of the rest."
It is this kind of inspirational message that motivated Roslyn to embark on her journey with Détroit Is The New Black. According to Roslyn, "The thought was, if Detroit can find a way to rebuild with unity, despite its challenges and storied cultural background, perhaps it can also serve as an example for greater America, proving that we're all more alike than we are different."
This post is sponsored by the first-ever Lexus UX.