6 Pieces Of Witchy Love Advice You Never Knew You Needed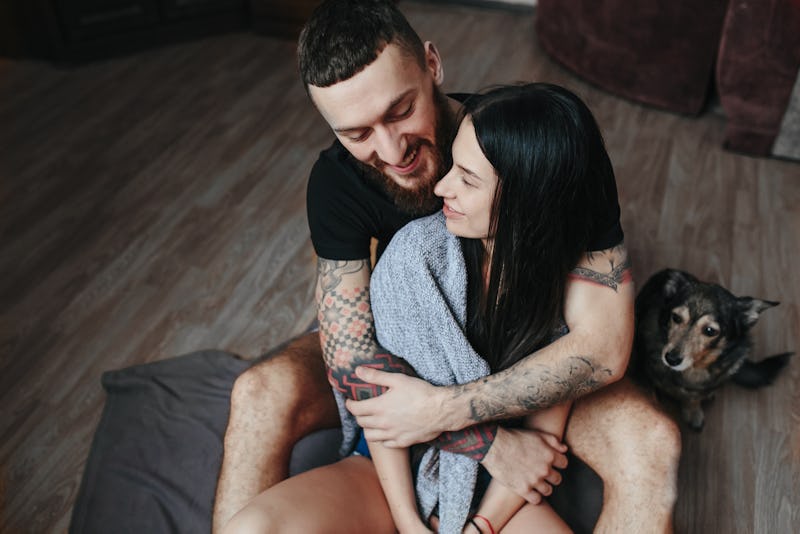 Fotolia
Witches are ubiquitous these days: they grace our screens, stalk our runways, and even offer up their prophetic wisdom in advice columns. Channeling the forest-dwelling crone of Slavic folklore, Taisia Kitaiskaia's new book Ask Baba Yaga: Otherworldly Advice For Everyday Troubles offers up answers from the wild, weird, and mystical Dear Abby you never knew you needed.
Inspired by a regular column that Kitaiskaia once wrote for The Hairpin, this compendium includes previously published Q&A's as well as all new commentary straight from the mouth of this otherworldly hag. Although Baba Yaga's guidance runs the gamut from suggestions about money, death, food, and work/life balance to emotional healing, it's her love advice that is most hauntingly spot on.
"Agony aunts have reputations to uphold," Taisia Kitaiskaia tells Bustle, "but witches offer a loophole out of what constrains us: social norms, drudgery, morality. Baba Yaga doesn't give a f*ck. She just tells it like it is, with the careless omniscience of a supernatural being." Because of this, Kitaiskaia is able to cut through the niceties with Baba's cryptic syntax and vivid descriptions to provide true romantic food for thought.
Here are six pieces of witchy love advice from Kitaiskaia's Ask Baba Yaga: